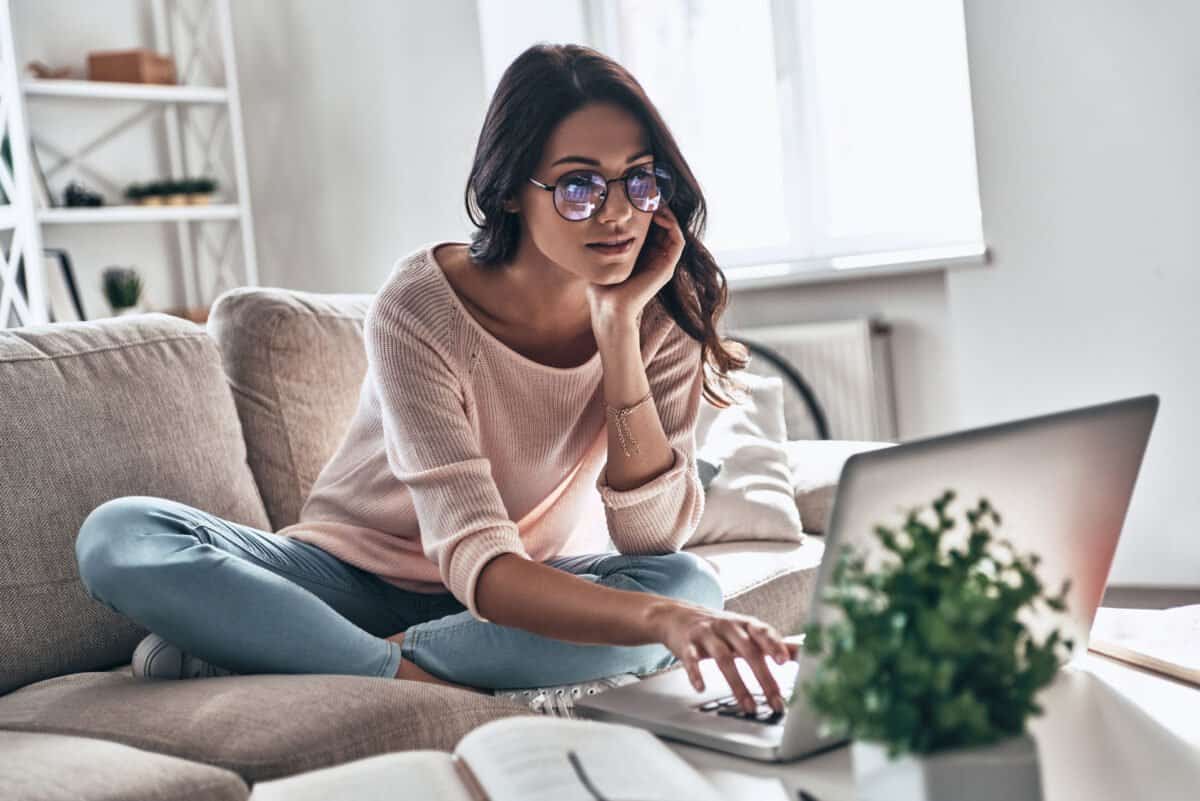 What are some of the reasons to avoid purchasing an Amazon Eero? The Eero has generated quite a stir in recent years. The Eero and other systems popularized mesh networks.
What was formerly the domain of enterprise networking is now available in your house, allowing you greater connectivity and responsiveness.
Any system has limitations, and if you're on the fence about acquiring one of these routers, you might want to keep reading.
What is the Amazon eero?
To put it simply, the Amazon Eero is a mesh router. It differs from other routers in that it adds satellites or nodes to your wireless network to extend its range. These nodes effectively communicate with one another and with the base station or home router.
The Eero makes it reasonably simple to set up one of these networks. Anyone with substantial network engineering skills can attest to the difficulty of scoping and accounting for coverage in an office building. Amazon's approach has eliminated the more time-consuming setup procedures.
You can even use your smartphone or Amazon Echo to manage it.
Reasons to Avoid an Amazon Eero
So, now that you know a little bit more about the Eero, let's look at seven legitimate reasons why you should avoid it.
No Multi-Gigabit Outputs
All Eero versions include Ethernet ports. These are useful because they allow customers to use the full bandwidth rating of their network without having to deal with wireless connections. This also frees up wifi bandwidth for other devices to use.
The current Eero model does include a 2.5-gigabit input connector, which is ideal for fiber customers. However, when it comes to output ports, you're limited to a gigabit. This isn't a big deal for most broadband plans.
Users on fiber plans will most likely find this to be one of the reasons to avoid an Amazon Eero.
No Designated Backhaul Band
Before proceeding, it is necessary to define a backhaul band. A backhaul band serves as a direct link to the primary station. When you consider that each node must communicate with one another in order to join, having a dedicated line makes sense.
More expensive mesh systems include a dedicated backhaul band out of the box. The Amazon Eero, on the other hand, provides one as needed.
This would not be an issue if the Eero was a tri-band device. However, if you require constant access, this may be another reason to avoid the Amazon Eero.
Overkill for Below 1,600 Square Feet Homes
Mesh networks are excellent for increasing network availability. However, most homes under 1,600 square feet will not profit from the increased availability. A high-powered dual-band or tri-band router will enough for most users in a compact home.
The Amazon Eero is clearly capable, but it is not ideal for tiny houses. This isn't a huge deal breaker. However, if you live in an apartment or other compact dwelling, this is even another reason to avoid an Amazon Eero.
High Expense for Area Coverage
A basic Eero setup with three individual nodes costs $299.99. If you want to add more routers to the mix, it will cost you an extra $139.99 per router. Given the higher costs, it seems strange to choose the Eero over a well-constructed tri-band router.
Some tri-band routers even include mesh functionality out of the box, allowing you to add more nodes while still delivering huge coverage across your entire living area. If you require area coverage, this is not an issue to be concerned about.
If you're open to other options, this could be one of many reasons to avoid an Amazon Eero.
Difficult to Connect Printers
WPS is commonly used to connect networked printers. As a security precaution, Amazon's Eero does not have WPS. In general, WPS is an unreliable method of connecting devices to a network. Printers, on the other hand, are not always the ideal entry points for evil actors.
You can still connect to your Eero network if you use a networked printer. However, it will necessitate some substantial workarounds, which may not be the easiest chore for less tech-savvy individuals. As a result, this is even more reason to avoid an Amazon Eero.
Media Servers Need Workarounds
This relates to the lack of common network protocols that some printer users will encounter. Most routers use a technology known as UPnP, or Universal Plug and Play. This makes opening ports for devices connecting to other devices on a local network an automatic operation.
Eero does not provide any kind of capability in this area, so you will need to forward ports. This is another reason to avoid an Amazon Eero if you only want to host a Plex server or anything similar.
Privacy Concerns
This final point is more about your autonomy and privacy than it is about functionality. The Eero, like other Amazon devices, collects telemetry anonymously. With an Echo, this isn't a big concern because it's likely to be limited to music stations, podcasts, and weather updates.
When you consider everything you transmit on the internet in a given day, this is a major worry. The Eero collects data anonymously based on the number of devices you use, the programs you run, and the type of traffic you transmit.
One of the many reasons to avoid an Amazon Eero. This data collecting cannot be avoided. If you don't want use data about what you're doing on the web, your only option is to switch devices.
Alternatives to the Amazon Eero
There are other Amazon Eero alternatives on the market right now. Here are a handful of our personal favorites at History-Computer.
Tri-Band Router
Best of Both Worlds

TP-Link Archer AX75
Supports additional mesh nodes
Three bands of wireless coverage
Supports Wi-Fi 6 protocols
Uses beamforming for superb coverage
We earn a commission if you make a purchase, at no additional cost to you.
Tri-Band routers are always a good choice for giving your home with broad network connectivity. A router like the TP-Link Archer AX75 is a solid alternative that allows you to connect mesh nodes.
You have access to 2.4, 5, and 6 GHz bands, which means you have excellent coverage. It also includes WPS and other universal network protocols, making it easier to integrate your printer or other devices into your local network.
The Archer AX75 costs $100 less than a three-pack of Eero devices, but it includes many more quality-of-life features that Amazon should incorporate.
Dual-Band Router
Dual-Band Performance

TP-Link Archer AX73
Suitable for 8K streaming
Features two bands of wireless coverage
Supports Wi-Fi 6
Great ventilation keeps the heat down
We earn a commission if you make a purchase, at no additional cost to you.
Most customers still use dual-band routers, which provide high speeds with a 5 GHz frequency and coverage with a slower 2.4 GHz band. With the Archer AX73 dual-band router, TP-Link wins yet again.
This is similar to the AX75 but includes 802.11ax capability. You will also have access to basic network capabilities like as WPS, UPnP, and other network protocols. This is an absolute ease to install if you want something with a simple setup.
If you're lacking smart home features, you can also manage it with your Amazon Echo.
Google Nest
The Best Mesh System

Google Nest Wi-Fi Pro
Supports Wi-Fi 6E
Three bands of wireless coverage
Covers up to 6,600 square feet with three nodes
Can achieve speeds of up to 5.4 Gbps
We earn a commission if you make a purchase, at no additional cost to you.
When it comes to ease of setup, the Google Nest is undoubtedly the mesh system to beat. It does not interface tightly into Amazon's ecosystem with your Echo. It does, however, have three bands of wireless connectivity and can cover up to 6,600 square feet.
The Nest is simple to set up and has a slew of other useful features. Less tech-savvy users won't have to worry about security flaws because the network would self-correct. It also has a more intelligent QoS system that adjusts network traffic as needed to ensure optimal bandwidth saturation.
Closing Thoughts
Is it worthwhile to get an Amazon Eero? There are numerous reasons to avoid the widely used mesh system. However, if you're willing to overlook its flaws, it's a capable tablet. No network gear is ideal, so do your research while looking for options for your home network.
Reasons to Avoid an Amazon Eero Wi-Fi Mesh Router
1. It lacks ethernet outputs over 1 gigabit in speed.
2. The Eero doesn t have a dedicated backhaul channel.
3. Amazon s router is too much for smaller homes.
4. It can be expensive for the sort of area coverage it provides.
5. It is difficult to connect printers without workarounds.
6. The Eero isn t media server friendly out of the box.
7. There are privacy concerns when looking at how it collects your data.