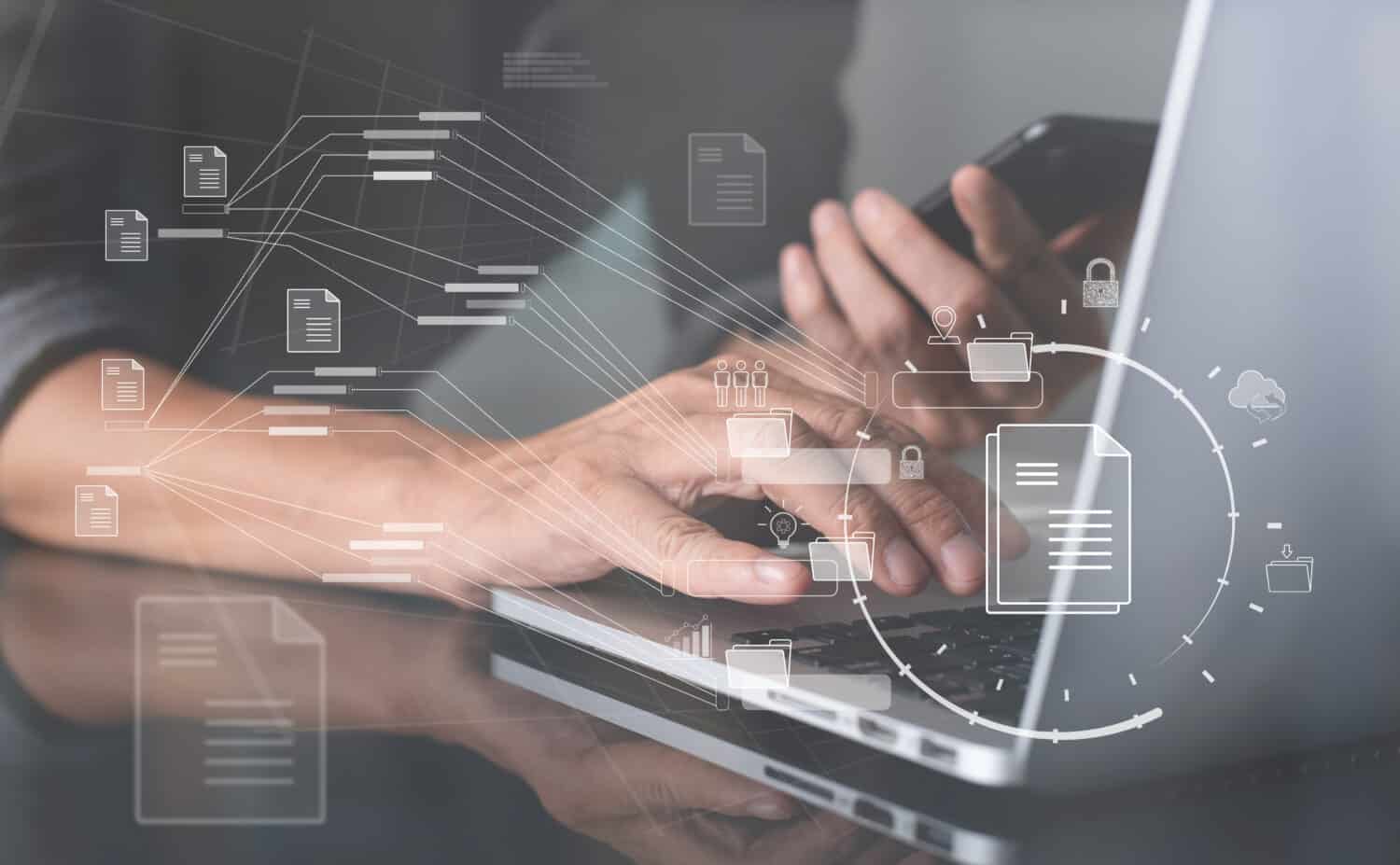 Torn between OneDrive vs Google Drive? Both of these two popularcloud storageoptions offer convenient ways to store, access, and share files in the cloud. While bothservicesserve a similar purpose, they differ in several key areas. What s the difference between OneDrive vsGoogle Drive, and which of the two is best? Let s delve into the similarities and differences between these two cloud storage solutions to find an answer.
OneDrive vs Google Drive: Side By Side Comparison
OneDrive
Google Drive
First Launched
August 1st, 2007 (as SkyDrive)
April 24th, 2012
Owner
Microsoft
Google
Storage
5 GB (free)
200 GB (paid)
1 TB (Microsoft 365 account)
15 GB (free)
100 GB to 30 TB (paid)
Unlimited (G Suite Business)
Available Platforms
Microsoft Office, Microsoft Windows, macOS, Android, iOS, Windows Phone, Xbox 360, Xbox One, and Xbox Series X/S
Web, Windows, macOS, Android, iOS
Available Languages
100+
100+
Integrated Services
Microsoft Office, Outlook, Facebook, Twitter, LinkedIn, Bing, Windows Live Groups, Samsung Gallery
Google Docs Editors, Google Chrome, Google Workspace
Maximum File Size
100 GB
5 TB
OneDrive vs Google Drive: What s The Difference?
While both OneDrive and Google Drive offer cloud storage options, these two services couldn t be more different. These differences go far beyond their unique URLs and brand names, too. Let s examine some of the key differences that exist between OneDrive vs Google Drive below. By the conclusion, we ll be able to see which cloud storage service is superior.
Storage Capacity
First and foremost, how do OneDrive vs Google Drive compare in terms of storage capacity? OneDrive s free plan offers 5 GB of free storage, while Google Drive offers free users 15 GB of storage. Beyond this, OneDrive supports a maximum file size of 100 GB. Conversely, Google Drive supports a maximum file size of 5 TB. Google Drive is clearly more equipped for a greater storage capacity than OneDrive.
Pricing
Secondly, let s consider pricing between OneDrive vs Google Drive. Microsoft 365accountsstart at $19.99 a year and stretch up to $99.99 a year for individual users. Business accounts start at $5.00 per user per month and range up to $12.50 per user per month. Google Drive offers subscriptions at similar price points. Personal plans begin at $1.99 a month or $19.99 a year and stretch up to $9.99 a month or $99.99 a year. However, Google gives you more cloud storage for your buck compared to OneDrive.
Supported File Types
What good is a cloud storage service without extensive support for a wide variety of file types? Both platforms support a wide range of types, including documents, spreadsheets, presentations, images, videos, and more. However, OneDrive supports a greater number of types. OneDrive offers support for 3-D modeling and printing files, Apple and Adobe files, audio and video files, image files, and even game engine files. Google Drive still supports plenty of file types, but not nearly as many in all.
Integrated Services and Platforms
Now, what about available platforms and integrated services? OneDrive s list of compatible platforms is truly vast. From Microsoft Office to Microsoft Windows, iOS to Android, and Xbox 360 to Xbox Series X/S, OneDrive is there for all users file-sharing needs. Its network of integrated services is just as large, ranging from social media sites to productivity software and beyond. Google Drive looks quite limited by comparison, primarily integrating with other Google products and services and a select few web and mobile platforms.
Ownership
Lastly, there s the simple difference in ownership between OneDrive vs Google Drive. This point speaks less to functionality and more to preference. Are you a Microsoft person or a Google person? The answer to this question will have a direct impact on which service you prefer overall. Microsoft users are probably going to be more comfortable with OneDrive, while Google users are likely to prefer Google Drive.
OneDrive vs Google Drive: 5 Must-Know Facts
OneDrive has built-in support for other Microsoft products such as Windows, Word, Excel, PowerPoint, and Outlook. This helps facilitate a unified experience throughout the Microsoft ecosystem, boosting productivity and collaboration as a result.
Google Drive integrates seamlessly with other Google applications such as Google Docs, Sheets, and Slides. This seamless integration allows for easy creation, editing, and sharing of documents directly within Google Drive, effectively streamlining productivity in the process.
OneDrive keeps track of file versions, allowing you to recover previous versions if need be. This handy feature provides a safety net in case of accidental changes or deletions. Google Drive offers something similar, as well.
Google Drive offers 15 GB of free storage to every user, shared across Google Drive, Gmail, and Google Photos. OneDrive offers just 5 GB of free storage by comparison. Both give users the option to purchase more cloud storage for an additional monthly or annual fee.
OneDrive supports a massive range of file types, including documents, spreadsheets, presentations, images, videos, and more. Google Drive supports many of the same file types, but OneDrive s support is far more vast.
The History of OneDrive
Microsoft OneDrive is a cloud storage service that allows users to store their files and access them from various supported devices and platforms. It first launched in 2007 under the name Microsoft SkyDrive. SkyDrive was one of the first major services to allow users to upload and share files in the cloud. It offered users just 5 GB of free storage. It s not a lot by today s standards, but it more than sufficed at the time.
The success of SkyDrive spawned the development of rival cloud storage services such as Dropbox and Google Drive. With this influx of cloud storage competitors, Microsoft felt it was high time for a rebrand. In 2012, the company dropped the Windows name and leaned into the SkyDrive branding. They pivoted yet again in 2014, instead changing their name to OneDrive. This new name also brought new features, such as improved integration with other Windows and Office programs and more support for mobile storage.
With the transition to OneDrive, Microsoft introduced a new range of subscription tiers for increased cloud storage options. In addition to the 5 GB of free storage, OneDrive users could pay for up to 200 GB of additional cloud storage. Paid Microsoft 365 users can enjoy up to 1 TB of storage and link up to five additional accounts for as much as 6 TB of shared storage. Today, OneDrive remains one of the most widely used cloud storage services for individuals, businesses, and organizations alike.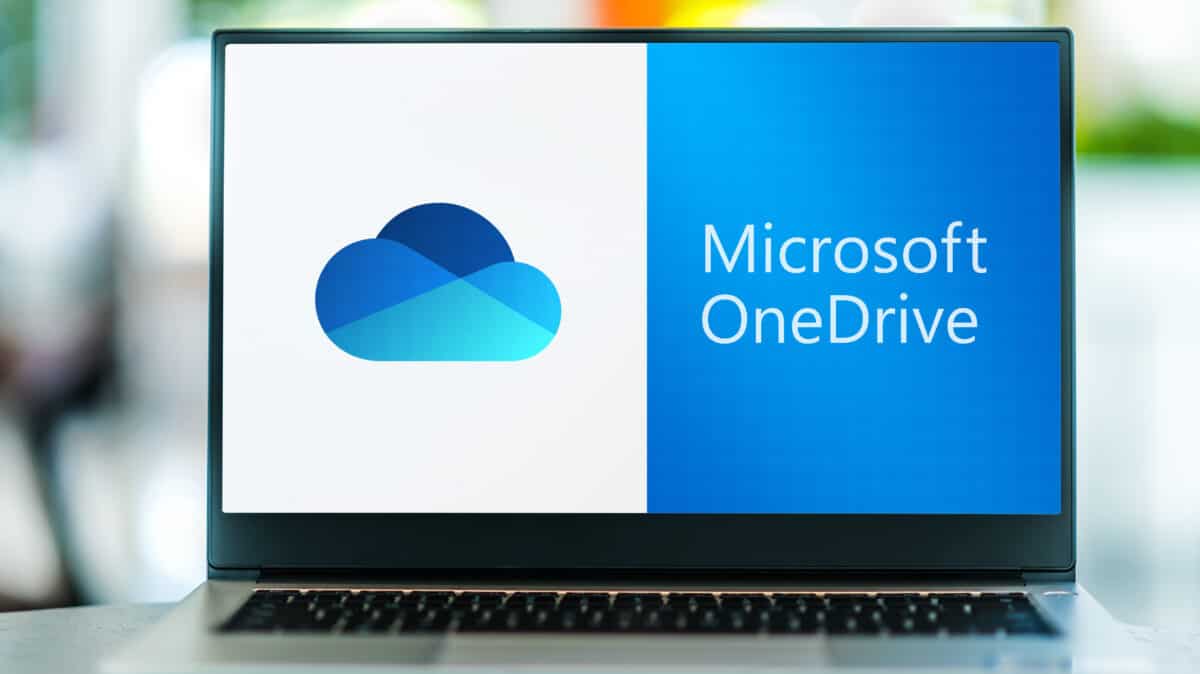 How Google Drive Compares
There s good reason to debate OneDrive vs Google Drive: The latter is one of the former s biggest competitors. Google Drive is a rival cloud storage service that allows users to access their files across a variety of Google platforms. While Google didn t launch Drive until 2012, its history dates back to the launch of Google Docs in 2006. At the outset, Google Docs focused on online document editing and collaboration features. However, it also offered users some free cloud storage for limited file types.
Come 2012, Google spun off this cloud storage feature into its own platform called Google Drive. It combined the functionalities of Google Docs with expanded storage options and greater support for more file types. With this, users could now store more than just documents. Drive supports photo, video, and other unique file uploads as well. Plus, users receive 15 GB of storage space for free with the ability to purchase up to 30 TB of additional space.
Google Drive was immediately appealing for the way it integrated with other Google services like Gmail, Google Sheets, Google Docs, and more. By allowing users to easily attach files from their Drive to their emails, Google effectively stretched Drive s reach far beyond its initial user base. It caught on fast. Few other services can compete with Google Drive s collaborative features such as real-time workspaces, live commenting, suggested edits, and more. It continues to be a popular choice for individuals, businesses, and educational institutions across the board.
OneDrive vs Google Drive: Pros and Cons
| Pros of OneDrive | Cons of OneDrive |
| --- | --- |
| Supports most file types | Only 5 GB of free storage |
| Microsoft 365 integration | No unlimited plan |
| Great offline functionality | Limited third-party integrations |
| Strong security | Not as many collaborative features |
| Pros of Google Drive | Cons of Google Drive |
| --- | --- |
| 15 GB of free storage | Storage is spread across Google Docs Editors |
| Unlimited storage plan for businesses | Limited available platforms |
| Supports files as large as 5 TB | Concerns about privacy due to past leaks |
| Integration with Google Docs Editors | Few third-party integrations |
OneDrive vs Google Drive: Which Is Best?
Who wins the OneDrive vs Google Drive debate? In the end, the question of the best cloud storage service depends on your specific needs and preferences. Both platforms offer convenient ways to store and access files in the cloud. However, the two go about this function in very different ways. OneDrive excels in Microsoft integration and offline functionality, while Google Drive shines with its generous free storage, extensive collaboration features, and seamless integration with other Google services. In the end, Google Drive edges ahead for its larger file support and greater free storage.