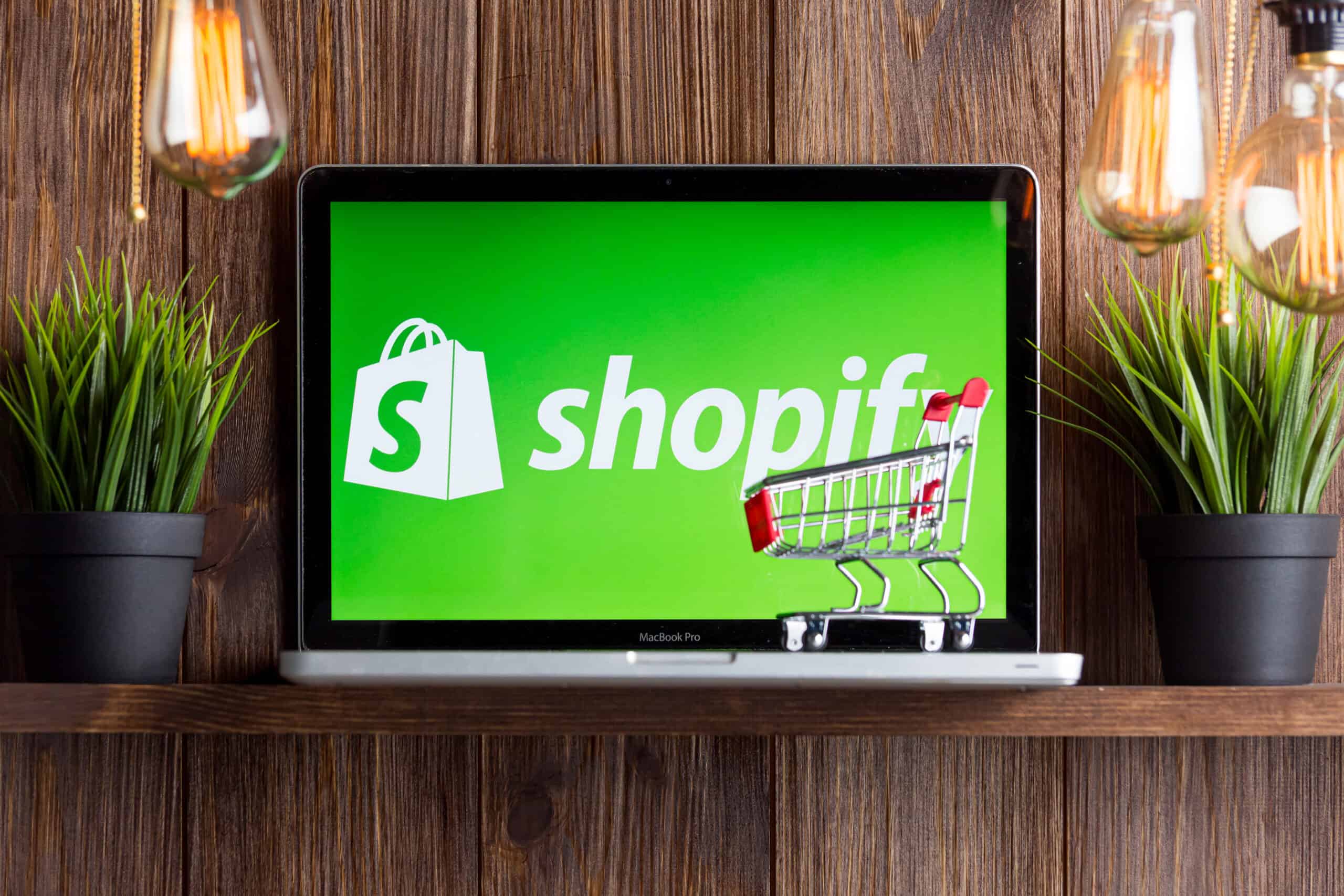 Shopifyand Wix are two top choices when selecting ane-commerceplatform for an online store that provides seamless user experiences. Though both platforms provide numerous features and benefits, key differences could help shape your decision.
Our analysis compares Shopify andWixin depth, considering the pros and cons of each to assist in making an objective decision. In addition, the analysis encompasses key factors like pricing, ease of use, and more to help ensure success for you and your organization.
So, whether you are considering switching platforms for an online store or starting from scratch, we will offer you valuable information to assist you in making the right decision.
Shopify vs. Wix: Side-by-Side Comparison
| Feature | Shopify | Wix |
| --- | --- | --- |
| Ease of Use | It is beginner-friendly, with an intuitive interface and user-friendly tools. | It is a user-friendly drag-and-drop website builder |
| Pricing and Value for Money | It offers a three-day free trial period. Additionally, advanced features may justify higher costs in larger stores. | Wix offers free store creation capabilities, while paid plans offer affordable yet feature-packed solutions. |
| E-commerce Functionality | Robust e-commerce features, extensive app store, and payment options | Built-in e-commerce functionality with limited app options |
| Design and Customization | Wide range of professionally designed themes and customizable templates | Extensive design options with a drag-and-drop editor |
| Marketing and Sales features | It features good email marketing and blogging features and integrations. | It has excellent email marketing and blogging features and integrations. |
| Scalability | Highly scalable, suitable for small to large businesses | Limited scalability, better suited for small businesses |
| Inventory Management | Better | Good |
| SEO Capabilities | Better SEO features and optimization tools | SEO-friendly, but not as good as Shopify |
| Customer Support | 24/7 customer support via phone, email, and live chat | Comprehensive customer support with a knowledge base |
What Is Wix?
Wix is an all-in-one web development platform enabling users to build and customize websites effortlessly. Remarkably, it attracts both novices and advanced developers, providing a straightforward user experience and robust features.
Additionally, thanks to an easy drag-and-drop editor, users can quickly create visually appealing websites without needing coding knowledge. Further, Wix provides users access to an expansive library of customizable templates, enabling users to come up with professional-looking websites.
What Is Shopify?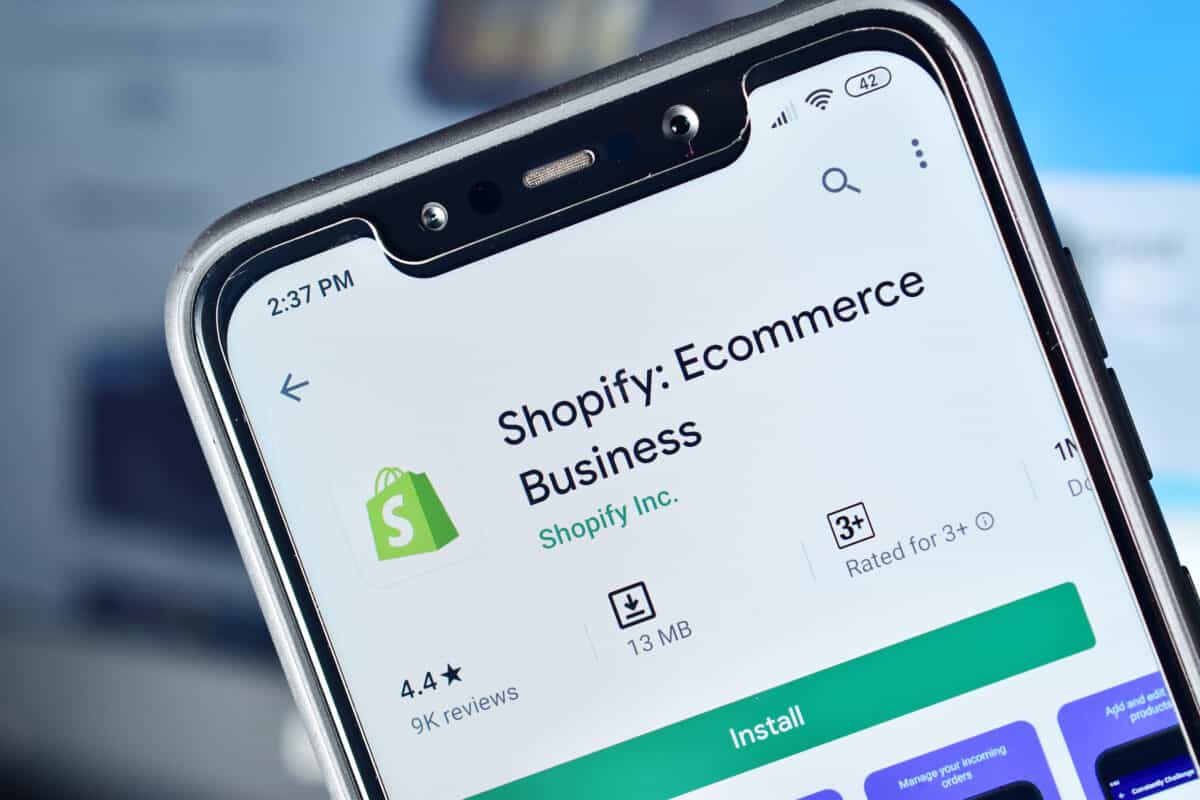 Shopify is an innovative e-commerce platform offering businesses of all sizes a comprehensive solution to build and manage online stores. Moreover, Shopify s user-friendly interface and robust features enable entrepreneurs to launch and operate online businesses efficiently.
Also, it provides users with an effortless experience selling products or services online, enabling users to customize store designs, manage inventory, track sales, and process payments. Additionally, it provides various professionally designed templates, helping users create visually engaging and responsive websites.
Shopify vs. Wix: Pros and Cons
| Shopify Pros | Shopify Cons |
| --- | --- |
| Powerful e-commerce features | It has poorer marketing and Sales features than Wix |
| Wide range of professional templates | Transaction fees apply if third-party providers are used. |
| Provides higher scalability to all business levels than Wix | More costly than Wix |
| Beginner-friendly and contemporary interface | Limited free themes |
| Wix Pros | Wix Cons |
| --- | --- |
| More affordable and provides free store creation capabilities | It offers lower scalability than Shopify |
| It offers better customer support than Shopify | E-commerce functionality allows fewer apps options |
| The payment option does not require transaction fees | It does not provide better SEO options than Shopify |
| Offers excellent blogging and email marketing | Inventory management is not good |
Shopify vs. Wix: What s the Difference?
Shopify and Wix are two of the most trusted and commonly utilized web-building platforms. However, each platform has its benefits and weaknesses, which every user should consider before deciding. Let s learn more about their differences to enable you to quickly and effortlessly create a professional website.
Ease of Use
Shopify and Wix both offer unique approaches when it comes to ease of use. On the one hand, Shopify has long been revered as a beginner-friendly solution, boasting an intuitive user experience with user-friendly tools. Remarkably, it simplifies the Setting up of an online store, managing inventory, and processing payments. In addition, with Shopify s user-friendly navigation and customizable themes, users can rapidly create an e-commerce store without extensive technical knowledge.
In contrast, Wix stands out as an uncomplicated website builder with drag-and-drop capabilities. Wix s Visual Editor enables users to build and customize websites by dragging and dropping elements effortlessly. Plus, Wix s user-friendly interface and diverse range of templates make the platform accessible to people at all skill levels.
Ultimately, both platforms focus on user-friendliness, yet the crucial distinction lies between Shopify s emphasis on e-commerce functionality and Wix s emphasis oncustomizable websitebuilding.
Pricing and Value for Money
Price and value-for-money considerations between Shopify and Wix can differ significantly, as each has different offerings. Shopify offers a three-day free trial period, allowing users to explore its features before committing to one of its paid plans. Further, while Shopify plans might seem costly at first glance, their advanced features and scalable structure make them suitable for larger stores where investment is justified.
On the other hand, Wix provides free store creation capabilities, making it a suitable solution for those on tight budgets. Wix s paid plans offer feature-packed solutions at an incredible value. Therefore, users can choose various pricing tiers that best meet their needs, guaranteeing they only pay for the needed features.
E-Commerce Functionality
Shopify stands out with its comprehensive e-commerce features, giving users access to tools for creating and running online stores. In addition, users can explore its extensive app store, where they can select various applications and integrations to enhance e-commerce capabilities.
In addition, Shopify offers several payment solutions, including its own gateway (Shopify Payments) and integration with third-party payment processors.
Wix provides built-in e-commerce functionality, enabling users to set up online shops directly on its platform. Specifically, Wix may offer a limited selection of apps compared to Shopify. However, Wix still provides essential e-commerce features, including inventory management, order tracking, and secure payment processing.
Ultimately, Wix s e-commerce functionality suits users looking for a more straightforward setup without needing extensive customization or third-party integrations.
Scalability
Shopify and Wix are platforms with differing capacities to support businesses as they expand. Explicitly, Shopify s platform is highly adaptable to fit the needs of both small businesses and large operations.
Additionally, Shopify provides a robust infrastructure capable of handling high-traffic volumes and large product catalogs. Further, Shopify offers businesses the flexibility to upgrade to higher-tier plans as they expand so that the platform can meet greater demands.
Meanwhile, Wix has limited scalability and may be best suited to small businesses. Though Wix can accommodate moderate traffic and product listings, its capacity may become severely constrained when dealing with complex e-commerce operations and rapid expansion. In addition, Wix has been designed with ease of use in mind, making it the ideal platform for businesses just getting online.
Shopify vs. Wix: Must-Know Facts
Shopify is designed with beginners in mind, featuring an intuitive user experience and user-friendly tools.
Shopify provides robust e-commerce features, such as an expansive app store and payment solutions.
Shopify is highly scalable and designed for businesses of any size, offering users a three-day free trial to explore its features.
For Spotify, additional costs could be justified through the advanced features.
Wix is an intuitive drag-and-drop website builder, offering built-in e-commerce functionality but with limited app options.
Wix is ideal for small businesses and individuals looking for simplicity.
Wix offers free store creation tools and paid plans that offer inexpensive yet feature-packed solutions.
Shopify vs. Wix: Which One Is Better? Which One Should You Use?
You must consider many factors when choosing between Shopify and Wix for your online business. Both platforms possess their own set of strengths that meet different requirements and fulfill various purposes.
On the one hand, Shopify s user-friendly tools and beginner-friendly interface offer robust e-commerce functionality. In addition, with its expansive app store and multiplepayment methods, this platform provides businesses of any size with the features they need for success. Specifically, Shopify s key advantage is scalability, making it a solid option for expanding operations.
On the other hand, Wix offers an easy, user-friendly, drag-and-drop website builder with built-in e-commerce functionality. Even though its app selection may be limited compared to Shopify s, Wix still offers free store creation capabilities and cost-effective plans with feature-packed solutions. Certainly, Wix is ideal for both small businesses and individuals seeking simplicity.
Above all, selecting between Shopify or Wix depends on your requirements, business size, and budget. Consider these factors, weighing the pros and cons of each platform, when making an informed decision that meets your e-commerce goals.