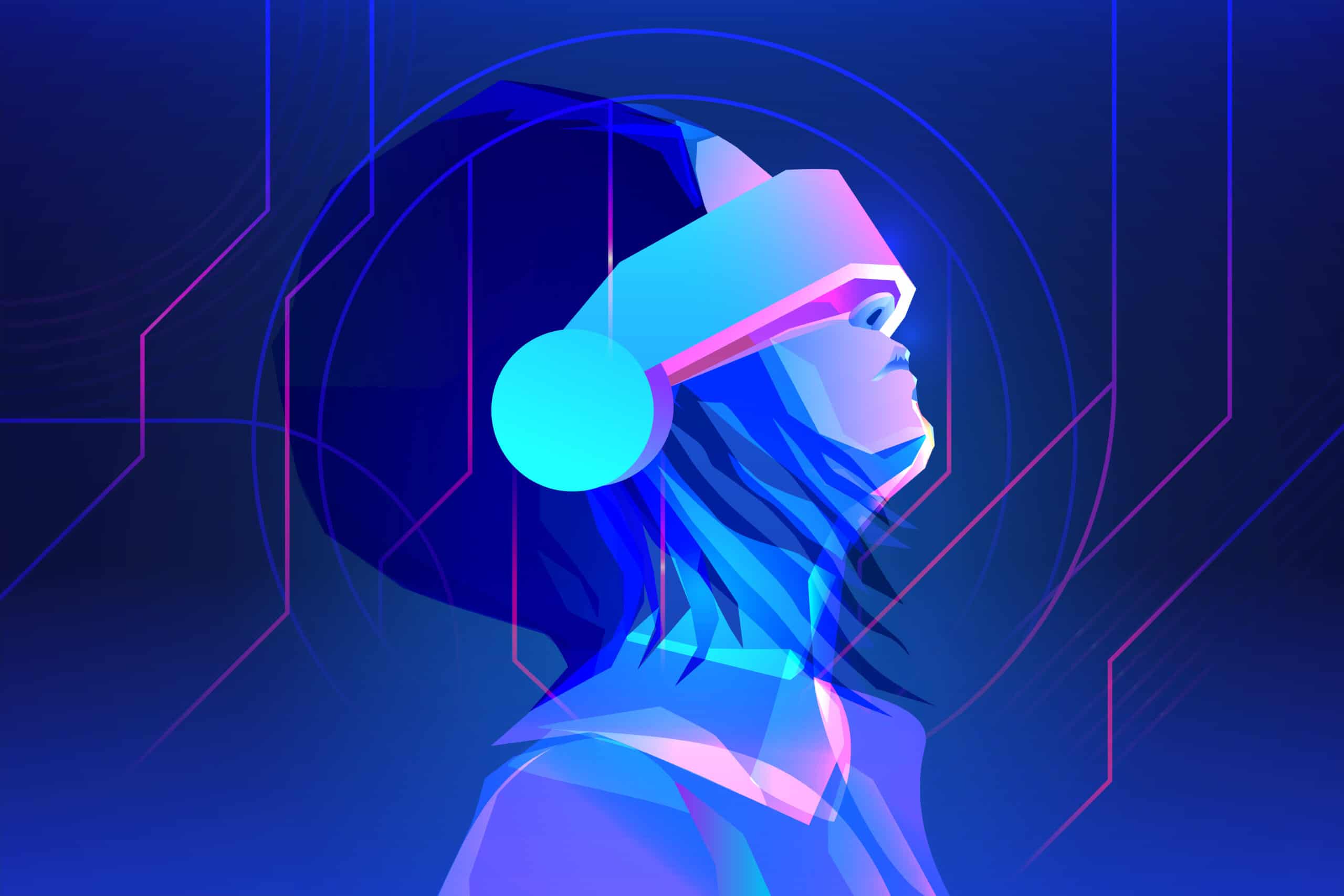 Apple recently unveiled its long-awaited VR headset, theVision Pro. This comes just months after Sony released its PlayStation VR2 and days after Meta announced the Quest 3. With all of these new devices, you are probably wondering which is worth buying. There is a lot of information to sort through, but the Apple Vision Pro and PlayStation VR2 are two of the most talked about.
The biggest question on most buyers minds is the cost of buying each, but that is only the tip of the iceberg. These two headsets use vastly different technology to operate and also offer completely different sets of features. Figuring out which is best for you will largely come down to your budget and intended uses for aVR headset.
Apple s Vision Pro Vs. PlayStation VR2: Side by Side Comparison
| | Vision Pro | PlayStation VR2 |
| --- | --- | --- |
| Standalone Device | Yes | No |
| Price | $3,499 | $549 |
| Control Type | Hands, Voice, Eyes | Sense Controllers |
| Use | Entertainment, Gaming, Video Conferencing, Business | Gaming, Limited Entertainment |
| Reality | Augmented & Virtual Reality | Virtual Reality |
Best VR
Explore incredible virtual worlds
Play the best titles including Golem Seamless
Wide 5.7 OLED with stunning OLED display
3D Audio with Playstation VR
Comfortable, balanced, and adjustable
We earn a commission if you make a purchase, at no additional cost to you.
Apple s Vision Pro Vs. PlayStation VR2: What s the Difference?
The Vision Pro and PlayStation VR2 are two very distinct headsets, despite providing many of the same capabilities. From how the devices operate to the types of content they are designed to run, these two devices couldn t be more different. You should carefully examine each of the points below to see how the headsets are alike and different in order to guide your purchase decision.
How They Work
The first thing you must consider when looking at Apple s Vision Pro and the PlayStation VR2 is what other devices they require to operate. The PlayStation VR2 requires you to have a PlayStation 5 console, as the headset uses a wired connection to run games. Because of this, the headset doesn t have an internal processor like other all-in-one headsets like the Oculus Quest 2.
Apple s Vision Pro is the complete opposite because it contains a full computer inside the headset. This computer is specifically designed for VR and employs Apple s M2 processor found in its Mac computers. The end result is that the Vision Pro does not rely on any other devices to operate. While it is great that Apple s headset is a standalone device, it also significantly adds to its high cost.
Operating Systems
Most people don t really think ofoperating systemsbeyond the ones on their computers or mobile phones. But the operating system a VR headset relies on is critical to creating an intuitive and enjoyable user experience. Both Sony and Apple are masters at designing high-quality user experiences. Sony took many cues from the PlayStation s interface, which users are already familiar with.
Based on the videos Apple showed off the Vision Pro, it looks like Vision Pro OS will also integrate many features from iOS and macOS. While Sony s operating system works fine, its functionality is limited to only games. In comparison, The Vision Pro s operating system is designed to run programs like a computer. But we will have to wait and see if it really provides a seamless experience or if it comes off as clunky.
Peripherals
In the early days of VR, headsets required complicated setup procedures that used external processing modules along with base stations. But technological upgrades in the last decade have rendered much of those requirements obsolete. The Apple Vision Pro and PlayStation VR2 do not require base stations in the room where you are using the headset because cameras inside track motion.
Another required peripheral in the VR space is a controller. Most headsets utilize a small controller for each hand to track movement and provide inputs. This is exactly how the PlayStation VR2 works and the necessary controllers are included. The Apple Vision Pro is dramatically different than other VR headsets because it does not use controllers.
Instead, the Vision Pro uses its tracking cameras to also pick up the wearer s hands. You control everything in the headset with hand and finger movements. You can also use voice commands with Siri, and internal cameras will be able to detect where you are looking on the screen for selections. Finally, the Vision Pro will have an optional battery pack for extended use.
Display
The most important part of a VR headset is its display. This is what the user looks at for an extended period of time, so it is critical that it uses a high-quality display. For years now, display technology has really held up VR advancement. Both the PlayStation VR2 and the Apple Vision Pro take advantage of some of the latest innovations.
ThePlayStation VR2display has 2,000 X 2,040 pixels per eye. It is an OLED screen that provides a 110-degree field of view. Apple didn t provide any specifics on its display other than it uses micro-OLED technology and that each eye will have 4K resolution. A major difference on the outside is that Apple s headset will also have an external display to help connect the wearer to those around them.
Use Types
One of the biggest differences between the PlayStation VR2 and the Vision Pro is their intended uses. It is pretty clear that Sony only intends their headset to be used for gaming. Worst of all, you can t even access video content or online 3D platforms likeYouTubewith a PlayStation VR2. However, this is the same stance they already took with the first PlayStation VR, so it doesn t come as a surprise.
Apple s Vision Pro, on the other hand, is designed to take on many different tasks. Firstly, it does provide a means for gaming, but Apple didn t focus heavily on it. Instead, they covered its use for watching content extensively. Based on the explanations and videos shared at WWDC 2023, it appears that the Vision Pro will compete heavily with Meta s Quest 3 headset in this regard.
Where the Vision Pro stands out is commercial uses, which Apple put a lot of emphasis on. The idea is that you can always have a virtual office, no matter where you are. Additionally, the headset supports video conferencing. These business-minded features sound great, but it also adds a lot of unnecessary and costly features for those who just want to play games.
Reality
Virtual reality is often used as a catch-all for different types of mixed-reality technology. There is a distinct line between virtual reality andaugmented reality. The PlayStation VR2 is distinctly a virtual reality device as it is not intended to include the physical space around you. Other headsets like theQuest 2and the original PlayStation VR are the same way; they only display an image from a game or other media.
In comparison, augmented reality is meant to take the world around you and add digital content to it. This is typically done with a screen that is partially transparent, like with Microsoft s HoloLens. But Apple is doing something completely different with the Vision Pro. It will be a virtual reality device. However, its cameras will be able to also add augmented reality, giving you the best of both worlds in one headset.
Price
In the case of Apple s Vision Pro and PlayStation s VR2, your purchase decision will likely boil down to overall costs. Many consumers were shocked to hear Sony s announcement of the PlayStation VR2 s price. It has a $549 MSRP, not to mention it requires a PlayStation 5 gaming console. Buying a game console will cost an additional $400-$500, plus games.
Therefore the total cost of a PlayStation VR2, if you don t already own a console, is around $1,000, which puts it in the range of theQuest Proand HTC VIVE XR Elite. However, those are both all-in-one devices. TheApple Vision Prois significantly less-affordable at an eye-watering price of $3,499. The upside is the Vision Pro is an all-in-one device that essentially has Mac hardware inside of it.
Our Pick
Adjustable IPD and diopter dials
High-resolution XR passthrough

3840 x 1920 combined resolution

90Hz refresh rate

Up to 110 field of view
We earn a commission if you make a purchase, at no additional cost to you.