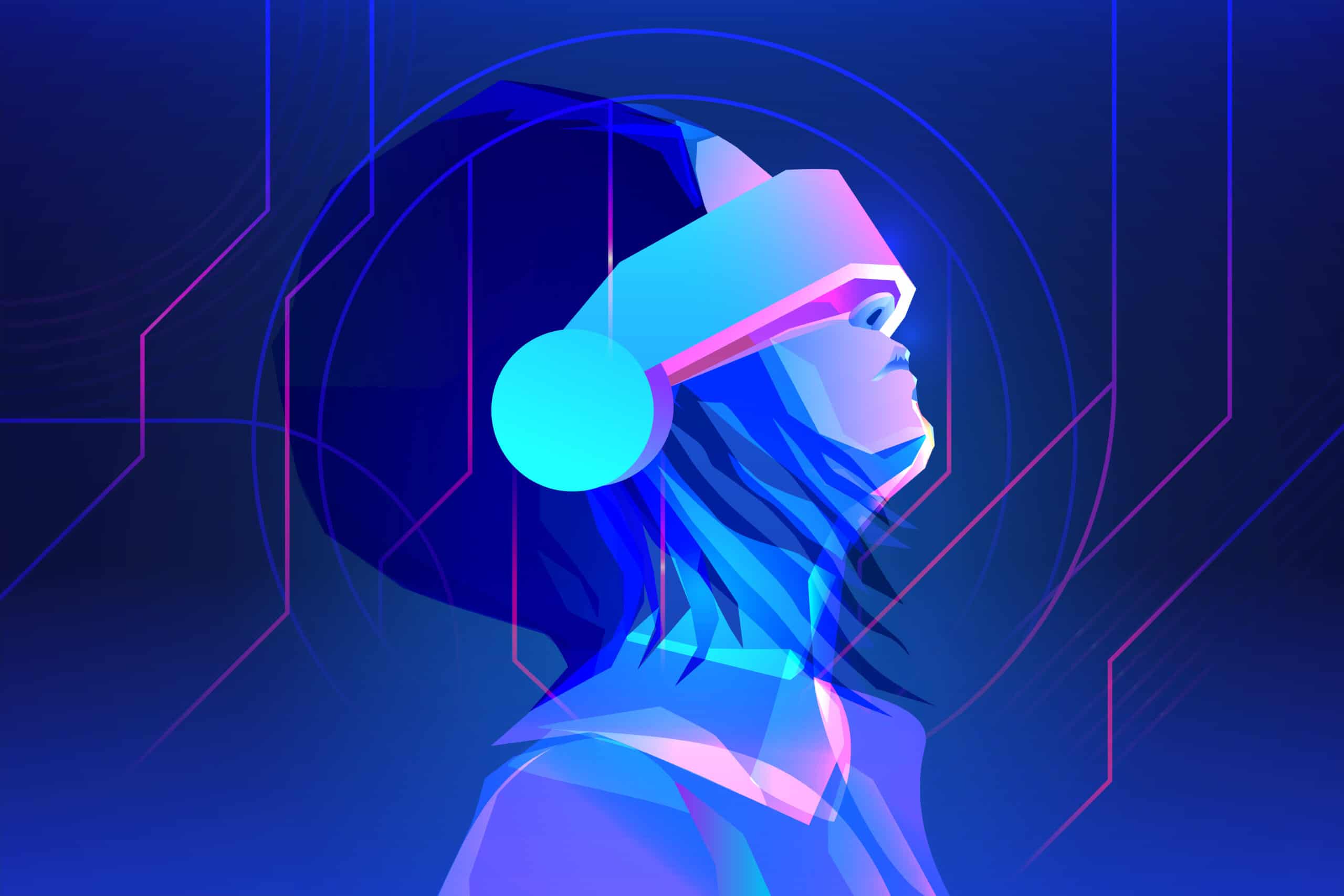 Apple has just made one of its biggest announcements in history, leaving the tech world in shock. With the unveiling of the Apple Vision Pro, people are dying to know if it s going to flop.
While we can t say for certain, there are a lot of historic product launches to go off that help give some indication. Not to mention, there is also a fair bit of competition Apple must contend with in the VR space.
If you missed the news, Apple s Vision Pro was announced at WWDC 2023. Whether the headset lives up to the hype remains to be seen, but the biggest shock to viewers was at the end of the announcement.
The Apple Vision Pro has an MSRP of $3,499, which is even higher than the rumored $3,000 price tag. Many consumers are now left wondering if the device even has a chance of succeeding.
What Is Apple s Vision Pro?
The Apple Vision Pro is a VR headset that also features AR elements. Being a standalone device that does not require a computer or game console to run, it works in a similar fashion to other headsets, like the Quest 2.
It will actually have anM2 processorlike the ones found in Apple s computers. The Vision Pro will also run an R1 co-processor for its sensors and tracking. All of the actual motion tracking will be done by 12 cameras embedded in the headset.
These cameras will also help to create augmented experiences. There is still a lot we don t know about the headset, but we do know it will feature 4K displays for each eye and a screen on the front of the headset. This front screen will help connect you to those around you.
What the Apple Vision Pro Does
The Vision Pro is a multi-useVR headsetthat is designed for a multitude of different tasks. It is able to do this thanks to its unique operating system. Not only is it designed from the ground up for VR, but it integrates many of Apple s existing apps. This puts all of the important apps and features you are already familiar with inside the headset.
Games are a major part of VR and will also be integral to the Vision Pro. You will have access to the Apple App Store, where you can download a wide array of games. But where it stands apart from other VR headsets is in professional use.
You can even create an entirely virtual office in the Vision Pro. Most notably, you ll be able to participate in a live conference with your headset on, and viewers will still see your face.
Apple Vision Pro Release
Appledid not provide an exact release timeline during its announcement. Instead, they simply indicated that the headset would come out early next year.
It is very likely that they will share more details about the headset and its release in subsequent press releases in the coming months. In the meantime, the WWDC 2023 announcement provides some long-awaited answers.
Most notable is that the Vision Pro will not come with controllers. The device will rely entirely on hand motion, voice, and eye movements. This will all be picked up by the device s cameras.
It will have speakers built-in, but will also work with AirPods. With over six months until the actual release, there is plenty of time to weigh out whether the $3,500 price tag is worth it.
Past Apple Flops
Before we get into speculating on the potential failure of the Vision Pro, it is worth exploring Apple s past flops. In the last decade, Apple has been very conservative with product design and innovation. During this period, the company has had very few failures. In fact, the most well-known failure of the last decade is actually the HomePod.
If you aren t familiar, Apple s firstHomePodcame out in 2018 for $349. The problem was that numerous smart devices were available for a fraction of the price.
Although Apple discontinued the original HomePod a few years after its release, the cheaper HomePod Mini was much more successful and is still available. Apple ultimately dealt with some controversies, like Bend Gate with the iPhone 6.
But beyond those minor setbacks, Apple has fired on all cylinders, even in the face of doubtful consumers. This is especially true with the Apple Watch s release, which many were skeptical of.
Apple wasn t so lucky in the early 2000s as the company had numerous flops, such as the Power Mac G4 Cube. The computer was very expensive, looked weird, and was underpowered compared to others.
But with Apple s flops often comes surprising innovation. One of those is MobileMe, which was a cloud storage service that many considered a failure. However, it lasted over a decade before Apple eventually ended the service in 2012.
Although controversial, it paved the way for the popular iCloud service. With that in mind, it is important to look at the innovation that often comes out of a perceived failure.
Other VR Manufacturers
Many consumers have held off buying into VR as word spread that multiple companies were working on new devices. Besides Apple s new headset,Metaannounced the long-awaited Quest 3 this week.
Additionally, Sony released theirPSVR 2headset a few months ago. So, consumers who have held off for the last year or so now have a choice to make.
While many were waiting for Apple to unveil its new VR headset, the exorbitant price puts it out of reach for the average buyer. Although that is somewhat depressing, the good news is that there are still plenty of options to choose from.
Plus, it looks like most of the major announcements are over with for a while, so consumers can rest assured that a new device won t be announced after their purchase.
The Quest 3 will come out towards the end of the year with a $500 MSRP. Additionally, you will still be able to get the Quest 2 starting at $299, which is already discounted at many retailers.
Another headset not getting much attention is theHTCVIVE XR Elite, which is another standalone. It does have a relatively high MSRP of $1,099, but it is still a pretty good value.
Then there is the PSVR 2, which does require aPlayStation 5console. Many PlayStation owners complained that the headset was too expensive when it launched for $550.
But with this news from Apple, the PSVR 2 looks like good value. There are a number of other, lesser-known headsets, too, that the Apple Vision Pro will need to outshine.
Apple Vision Pro s Fate
Looking at the Vision Pro, it is difficult to see where it fits in the VR market. As it stands, VR adoption has been slow, to say the least, with some calling it the next3D TV.
VR definitely has a lot to offer, not only in regard to gaming but also in education and business applications. Therefore, the argument could easily be made that the Vision Pro will fill those needs.
But the reality is that Apple didn t really show off those points in their announcement video. Instead, they talked about entertainment, going so far as bringing The Walt Disney Company CEO, Bob Iger, onstage to discuss content. Another major focus was how the Vision Pro works seamlessly with other devices like Apple s Mac computers and iPhones.
There is certainly potential for business or productive use with VR, but it is unlikely that many people would replace their computers with it. The biggest challenge is that even the most comfortable VR headset will eventually become uncomfortable. Even if that wasn t a factor, businesses would essentially need to adopt the devices.
This presents another challenge as many companies IT infrastructure centers around Windows devices. More to the point, there are a number of challenges to reaching widespread adoption, especially when it s difficult to see who really benefits from the device. In order for the Vision Pro to succeed, Apple needs to quickly make its benefit to consumers clear.
5 Must-Know Facts About the Apple Vision Pro
It is a standalone unit that utilizes the Apple Silicon M2 Processor.
The Vision Pro does not come with or need controllers, as it relies entirely on hand gestures, voice, and eye tracking.
It runs on an entirely new operating system, visionOS, that integrates seamlessly with other Apple devices.
There is a built-in battery, but an extra battery pack will be available for prolonged use.
The MSRP of the Vision Pro is $3,499, and it is scheduled for release in early 2024.
What s Next?
As consumers eagerly await the Vision Pro s arrival on store shelves, you may be wondering what happens next. Firstly, many will try to deem it a massive success or massive failure before it ever hits the market.
It is very likely that it will not perform well at launch outside of some very enthusiastic Apple fans. But if history is anything to go off of, that does not mean the end of Apple in VR.
The first Apple Watch was met with similar skepticism, particularly because of its price, which started at $349. Other tech giants like Samsung had already tried getting into the wearables market, with little success.
But in the eight years since, Apple has revolutionized what a watch is and really made it cool again. So, it may not be time to write off Apple VR headsets just yet.
There is, however, one major problem that the Vision Pro needs to tackle head-on to really boost consumer confidence. Apple is known for releasing new products every year like clockwork.
That is fine for phones, watches, and computers because consumers replace them regularly. But Apple really needs to emphasize the Vision Pro s lifecycle to build consumer confidence in such an expensive device.
Despite Apple releasing a lot of information at WWDC 2023, there are still a lot of questions. As more details come out, it will become clearer why you should or should not purchase the headset.
However, if they are serious about revolutionizing VR, then they need to come out with a cheaper version. Hopefully, they are working on a lower-priced Vision or even a Vision Air for casual users.