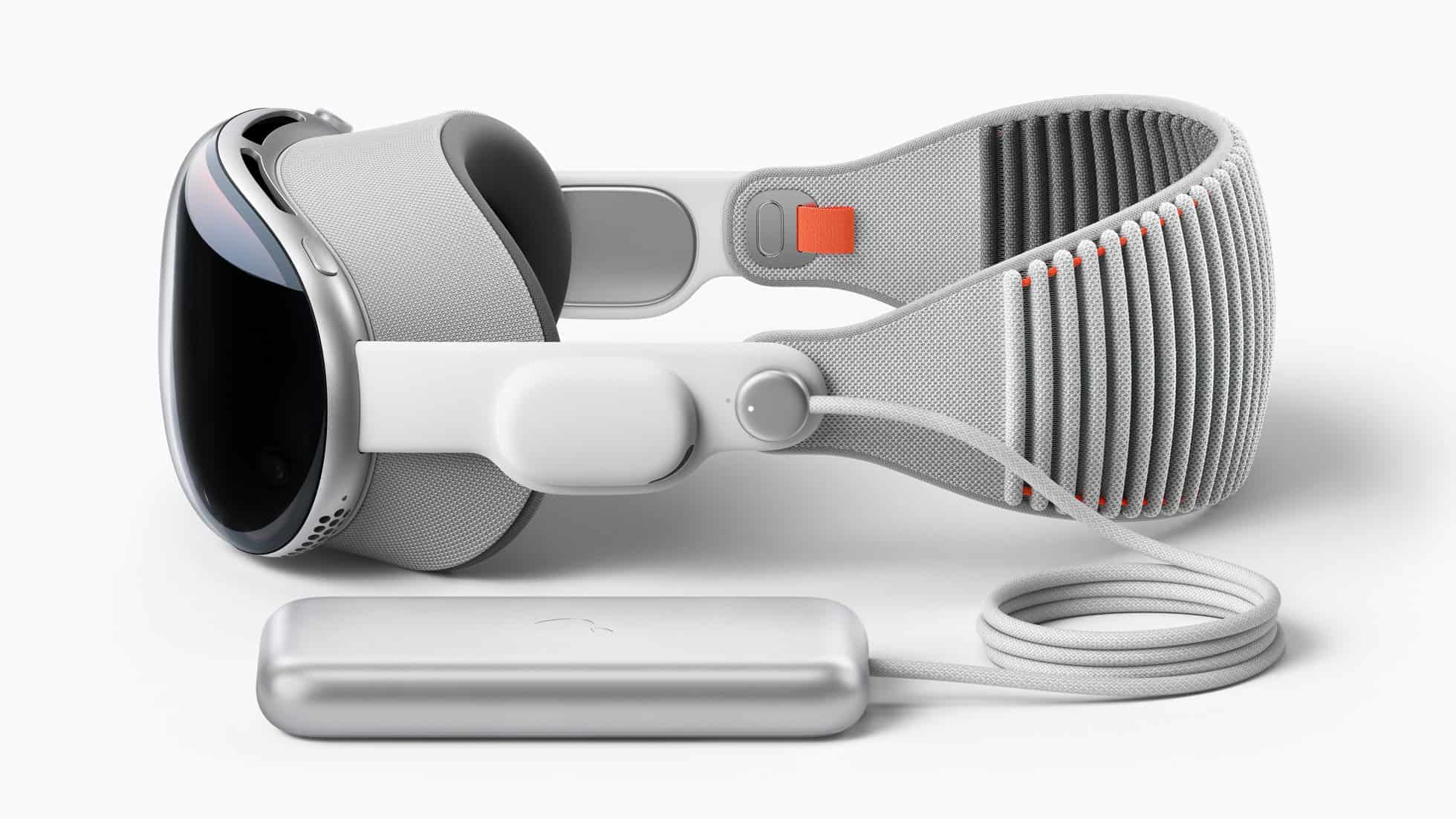 Apple s long-awaited mixed reality headset is finally here.Rumoredfor years, Apple Inc. officially introduced the state-of-the-artspatial computerat the 2023 Worldwide Developers Conference on June 5th. Its first new major product line since the introduction of the Apple Watch in 2015, the Apple Vision Pro is destined to be a part of the Apple family for years to come now. Nevertheless, the public won t be able to bring it home until early 2024. Still, with preorders now open, it s well worth reviewing all there is to know about this exciting new product from Apple.
5 Must-Know Facts About Apple Vision Pro
The Apple Vision Pro is powered by a separate battery pack that fits conveniently in the user s pocket. This battery delivers up to two hours of use. For longer uses, the headset is still fully functional when plugged in via a power adapter.
Unlike the Apple Watch or the AirPods, the Apple Vision Pro is a standalone product and not an accessory. While the device seamlessly integrates with other Apple products, it doesn t rely on them to function. The device is completely self-contained.
Using two cameras and an array of LEDs, the Apple Vision Pro tracks a user s eyes and displays them on the outside of the device. This creates an illusion of transparency on the front of the headset, helping interactions with others feel more natural. This feature s called EyeSight.
Users control the Apple Vision Pro using their hands. There are no external controllers required. To accomplish this, the headset is equipped with 12 cameras, six microphones, and five sensors. Four of these cameras are dedicated to tracking users hands and gestures.
Unlike rival headsets that emphasize gaming and entertainment, the Apple Vision Pro seems to focus more on productivity and work. The headset supports numerous apps from the Microsoft Office suite as well as Zoom, Adobe Creative Suite, and more.
Apple Vision Pro Specs
Product Type
Mixed reality headset
Developer
Apple Inc.
Manufacturer
Foxconn
Release Date
TBA (Early 2024)
Price
$3,499
Operating System
visionOS
System-on-a-Chip
Apple M2
Apple R1
Display Type
Micro-OLED
Display Quality
4K with HDR
Number of Pixels
Approx. 23 million
Apple Vision Pro: Where To Buy
Ahead of the Apple Vision Pro s official release in early 2024, the only place you can currently buy the headset is through Apple itself. For now, this purchase is in the form of a forthcoming pre-order. However, after its to-be-announced release date hits, the Apple Vision Pro will presumably hit shelves at electronics stores, big-box retailers, online e-commerce giants, and anywhere else you can typically buy Apple products. If you don t want to pre-order but are still interested in purchasing a headset, you can opt-in to email updates on the product s page on Apple s site.
The History of Apple Vision Pro: What To Know
By the time the Apple Vision Pro officially releases in early 2024, it will have had a nine-year journey from start to finish. Apple s development of this mixed-reality headset dates back to the company s 2015 acquisition of Metaio. This German augmented reality company was originally expected to be folded into the development of Apple s electric smart car. But, it soon became clear that this so-called Project Titan might not be completed until 2028 or later. As such, Apple looked for other implementations for its Metaio tech.
Bringing together top talent from Dolby Laboratories, Metaio, and the company s in-house Apple Watch division, Apple commissioned a simple AR demonstration in 2016. It wasn t enough to impress certain naysayers within the company, though. Instead of halting development, Apple doubled down and increased the size of its special team by bringing in a NASA specialist in 2017. Soon, this AR demo evolved into an augmented reality/virtual reality hybrid. Of course, the trouble didn t stop there. Over the next several years, the team grew and shrunk with key hires and departures alike.
As with most modern Apple products,public leakseventually started seeping through the top-secret cracks long before Apple made any official announcement. Reports that Apple executives had seen (and were impressed by) the rumored Apple mixed reality headset surfaced as early as May 2022. Later in the year, reports emerged that Apple was commissioning filmmakers to develop exclusive content for their upcoming headset. Then, in June 2023, the announcement officially arrived. The Apple Vision Pro would officially hit shelves in early 2024 for a premium price of $3,499.
Other Editions of Apple Vision
Unsurprisingly, based on the Pro suffix, it s safe to assume we might see a less expensive version of the Apple Vision at some point in the future. Some in the tech space believe we may even see this base model Apple Vision as early as 2024. Judging by the way the iPhone, iPad, AirPods, and MacBook product lines use Pro, Apple is unlikely to stick with just this one version of the mixed reality headset. Alas, until we have an official announcement about other editions of the Apple Vision headset, all we can do is speculate.
The Public Response to Apple Vision Pro
Apple treated guests at the 2023 Worldwide Developers Conference to more than just a simple presentation. Attendees received an opportunity to experience the Apple Vision Pro themselves with a hands-on demo. Before guests strapped a headset on and started tinkering, Apple first scanned their eyes, ears, and face to make sure the headset fit their particular head and face shape. Impressively, those with glasses were offered a version of the Apple Vision Pro with their specific prescription. This accessibility feature will also be included at the launch.
One thing most seemed to agree on? The Apple Vision Pro headset was remarkably comfortable. With its soft straps and its cushioned frame, the sheer weight of the device was noticeably offset by the comfort of the wear. There s no official weight to report on just yet. (This could be because Apple may still be hashing out the particulars.) Still, thanks to the external battery pack, there s no doubt the device cuts down on a decent amount of weight that would ve been dedicated to a built-in power source.
Following the presentation and hands-on demonstrations, the biggest question on the public s mind remained the same: How does the Apple Vision Pro differ from other virtual reality headsets on the market? According to those who were there, the simple answer seems to be It depends. By focusing on mixed reality instead of either fully artificial or fully virtual reality, the Apple Vision Pro uniquely blends the two to highlight the best parts of each. This is a big upside. Nonetheless, its $3,499 price tag, its short battery life, and its inherent obtrusiveness are all serious downsides.
Should You Pre-Order the Apple Vision Pro?
So: Is the Apple Vision Pro worth pre-ordering? Once again, it depends. Do you have the kind of disposable income to drop $3,499 on a first-generation Apple product that we still don t fully know firsthand? Do you want to take a risk on a brand-new Apple product type that is sure to be improved tremendously in product generations to come? If the answer is yes, then this mixed-reality headset may certainly be worth pre-ordering. If either question is a no, it might be a better idea to hold out until we have more information.