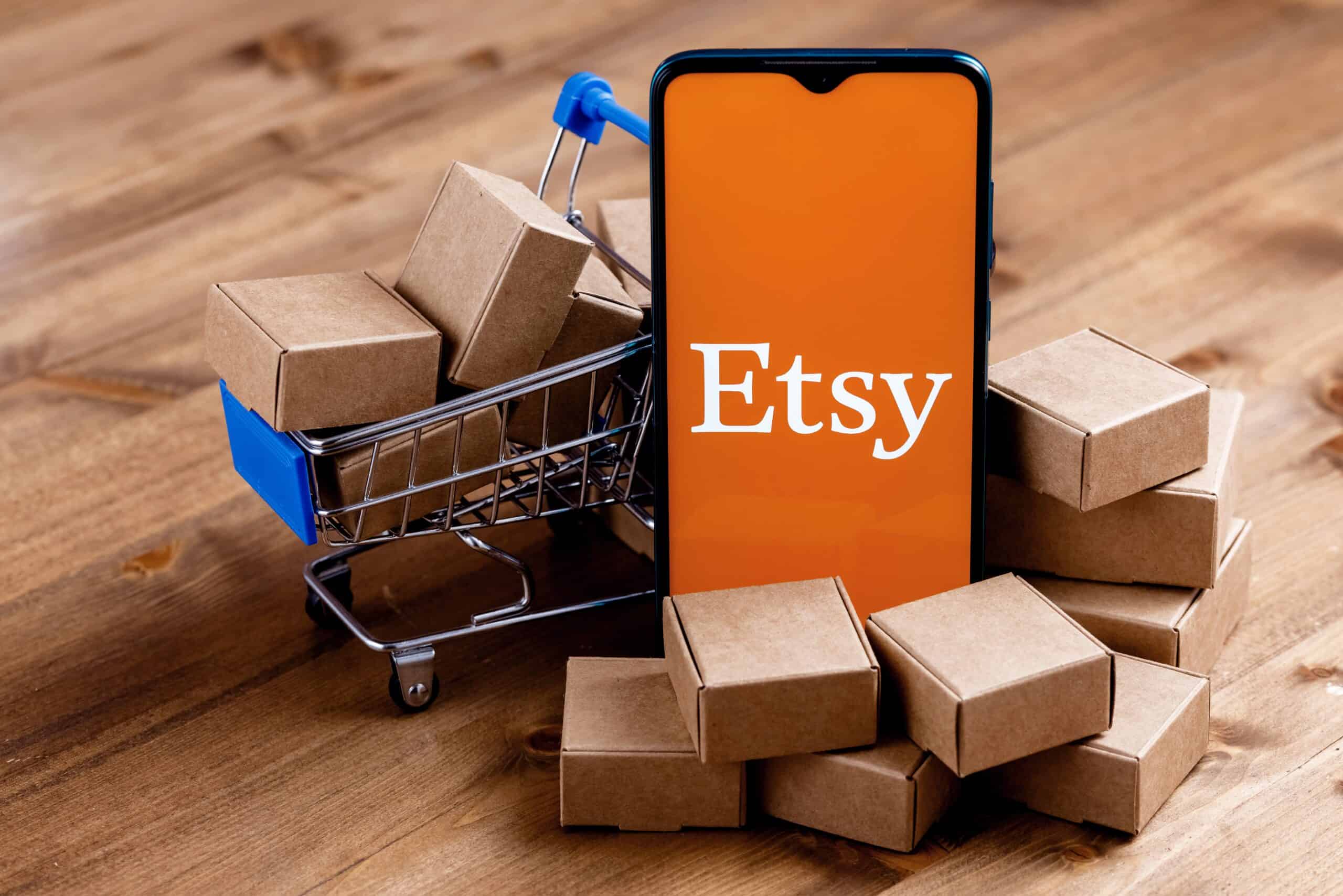 Shopping onEtsyis super-convenient and fun, but a damaged product can spoil your experience and mood. Sometimes, that s inevitable, no matter how reputable a store is. You can contact Etsy for a refund if you have recently received a faulty item. But before that, see if your seller offers refunds. If they do, try contacting them first to resolve the issue quickly.
If the seller doesn t agree to issue a refund, you can open a case onEtsy. Support will give the seller three days to respond to your request. If they don t, you can escalate the case. An Etsy moderator will intervene and help you get your money back.
You can get refunds for a number of reasons, even if the product differs from the seller s advertised photos or description. You can also request a refund if you re unhappy with your order. However, in some cases, you may not get a refund at all. Let s get into more details!
How Do Refunds Work on Etsy?
A refund is a credit a seller issues to the buyer for sending damaged items. The refunded amount is credited to the original payment method. So, if you paid with a credit card, a refund will be issued to the card.
Etsy s refund policyis clear and precise. The store doesn t oblige any seller to accept refunds or return requests, or exchange items. The ball stays in the seller s court. They can decide whether to exchange the product or issue a refund to the buyer.
Sellers can also offer partial refunds to buyers who use the product before identifying the issue. So, it s always wise to check Etsy s return or refund policy before making any purchase.
How to Request a Refund on Etsy From the Seller
When you find fault with your item, request a refund from the seller. That s an easier way to get your money back than to contactEtsyfor a refund. Here is how to request a refund from the seller:
Visit Etsy s official website or open the app and log in to your account.
Then, click the Account icon on the top-right corner of the screen and choose Purchases and reviews.
Find the order you want to request a refund and select Help with Order.
Next, choose Message Seller and tell the seller why you want a refund. Explain the issue in a way that convinces them to issue the refund.
Finally, send the request to the seller by pressing the arrow icon or hitting the Enter button on your keyboard.
The seller will instantly receive your refund request. Just sit tight and wait for the seller s response.
How To Contact Etsy for a Refund
If you don t hear back from the seller for days, you can contact Etsy for a refund. You can open a case 48 hours after messaging the seller. Etsy s representative will evaluate your case. They will want to ensure you received a faulty item, your order didn t arrive on time, or it doesn t match the seller s photos or description.
Etsy will notify the seller about the case against them. The business will have three days to contact you and address the issue. Once Etsy finds your order request justifiable, the refund will be credited to your account.
Follow the below steps to contact Etsy for a refund and open a case:
Step 1: Log in to Your Etsy Account
Open the Etsy appor visit its website on the browser. Then, enter yourEtsy credentialsto log in to your account.
Step 2: Tap Your Account Icon
On the homepage,find the Account iconon the upper-right side of the screen. Tap on it to open a drop-down menu.
Step 3: Choose Purchases and Reviews
Look for thePurchases and reviewsoption from the menu and select it.
Step 4: Select Help with Order
On the Purchases and reviews screen,choose Help with orderpresent next to the order you wanted to contact Etsy for a refund.
Step 5: Open a Case
Hit the Open a case buttonon the next screen and thenclick Yes, I want to open a case.Then, select why you want to open a case andtap Nextto proceed. Now,Etsywill ask for solid evidence that supports your justification. Provide them carefully, thenhit Submitto send the request to Etsy Support.
Note:You can t open a case without an Etsy account. So, if you made the purchase from a guest account, visit Etsy s official website andcreate your account. Then,claim the orderand contact Etsy for a refund.
How To Escalate a Refund Case on Etsy
If the seller doesn t respond to your refund request within three days, you can escalate the case to ask an official moderator to look into the case. Whatever decision they make will be final, and both the seller and the buyer must follow it. Otherwise, Etsy will take serious action against them.
Here is how you can escalate a refund case on Etsy:
Visit Etsy s official website on your browser or open the app and log in to your account.
Now, tap the Account icon in the screen s top-right corner.
Choose Purchases and Reviews from the drop-down menu.
Find the order you want to contact Etsy for a refund. There will be a View Case option present next to it. Click on it.
Finally, select Escalate to complete the process.
Your request will be submitted toEtsySupport as you hit the Escalate button. A moderator will then review your case whenever they like. Yes, there is no determined time for Etsy s response for Escalate cases. But according to the platform, its customer service resolves every case in just a few weeks. So, once you contact Etsy for a refund, wait a couple of weeks for the response.
How Do Sellers Issue a Refund on Etsy?
Now, let s discuss how refunds work for the sellers. If you own a business on Etsy, you should keep the returns or refunds as a part of your policy. Doing so gives customers confidence that you re a legit seller who cares about their customers satisfaction the most.
Etsy allows sellers to issue a partial or full refund to the customers. The process is easy; you can do it with just a few taps. Even better, Etsy s automated system will deduct the refund amount from your seller account and transfer it to the buyer, so you don t have to initiate the transaction manually.
If you re an Etsy seller who just got a refund request, follow the below steps to send the amount back to the buyer:
Open the Etsy app or visit its website on your browser and log in to your seller account.
Then, select Shop Manager from the top menu.
Tap Orders & Shipping from the Shop Manager and find the order for which you have to issue the refund.
Click on the icon present beside that order.
Select Refund from the list of options.
Attach a message with the refund to tell the buyer what made you issue it. At this step, be polite, acknowledge their distress, and try to retain them as your customer with discounts.
Enter the refund amount. You can opt for the full or partial refund option depending on your choice.
Finally, click Review Refund to review your refund request and then hit the Submit button.
If you use Etsy Payments, you can tcancel any orderif 180 days have passed. However, if your shop offers refunds after this limit, you can issue the refund via other payment services, such as PayPal. If you go this way, remember Etsy won t reimburse the seller fee.
Tips to Have the Best Experience With Etsy Support
When it comes to Etsy refunds, contacting the seller does the job in most cases. But if something else is needed, you have no option but to contact Etsy customer service. This can be tricky if you re doing it for the first time. So, here are a few tips to communicate better withEtsySupport and get help:
Maintain your composure when talking to a representative, even when they are not doing it.
Speak politely and explain your situation clearly. Don t hesitate to take your time and provide all the relevant details.
If someone doesn t reply, stay calm and wait patiently.
When contacting Etsy for a refund, ensure you have gathered all the proofs for the damage to your received product.
But what if you re done talking to anEtsyrepresentative but still feel like you didn t get help? In that case, you can escalate your refund issue and contact Etsy through other ways. Here are some options you can try:
Visit Etsy s forum and send the company a private message about your issue
Post a question related to refunds on the forum to get attention from a representative
Connect with forum members through direct messages
In most situations, Etsy Customer Support is super-responsive and helps customers as much as possible. So you won t have to go through the hassle of visiting the forum and doing all those things.
Wrap Up
Etsy doesn t oblige businesses to offer refunds to every buyer. The decision solely depends on the seller. However, accepting refunds is good for an Etsy store s reputation as it makes customers more confident about their purchase decision. The buyer has peace of mind knowing they can get a refund if they don t like the product.
You can also contact Etsy for a refund if the seller doesn t respond to your refund request. In that case, an Etsy moderator will intervene and review the case. The seller has three days to respond. After that, you can escalate the case to get a refund.