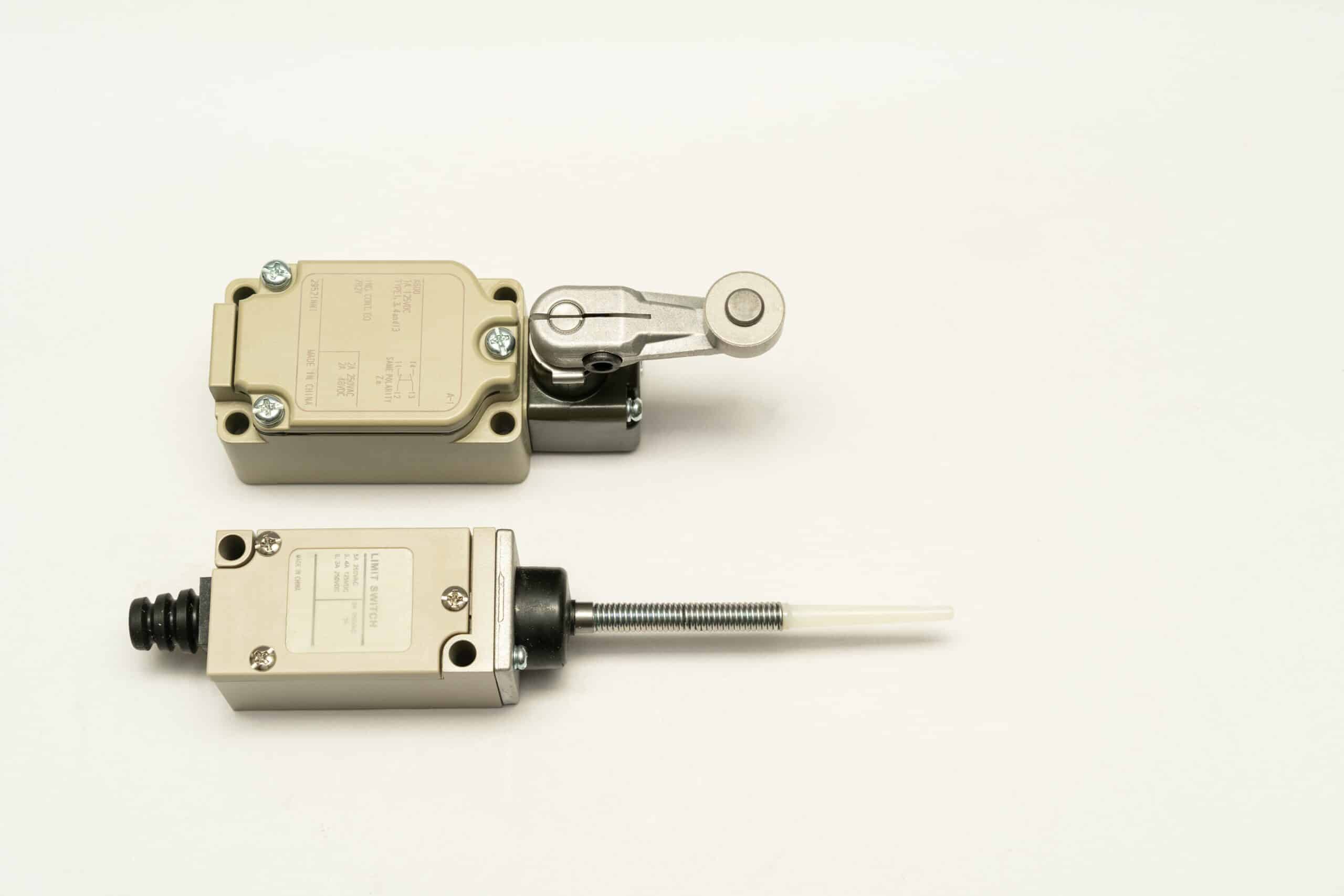 Have you ever wondered how an elevator knows when to slow down and stop on each floor? Or how your garage doors know when to stop instead of disconnecting from the tracks? It s all a courtesy of ingenious little devices known as limit switches.
And what are they exactly, you might ask. Well, in this article, we ll discuss the different types of limit switches. However, before we do, we ll provide a short introduction. So, without further ado, let s dive right in.
What Are Limit Switches?
Limit switches are electromechanical devices that are operated by a physical force applied to an object. They re mostly used to detect the presence or absence of an object or the operational limits of various machinery, thus ensuring they don t go beyond their pre-set limits.
In simpler terms, the limit switch is operated by the motion of a machine part or the presence of an object. They typically consist of a mechanicalactuator, such as a plunger or a lever, which is linked to a series of electrical switches.
When an object actuates the mechanical lever, it forces the switch s electrical contacts to open or close its electrical connection. Thus, it s safe to say that limit switches use mechanical force to change the normal operating state of the switch.
4 Types of Limit Switches
There are four basic types, based on their actuator or operating hand the part that comes into physical contact with another object. Depending on the type of the actuator, the limit switch translates either rotary, linear, or perpendicular motion into switch actuation.
It s also worth noting that there are more than just four different types of limit switches. However, regardless of their type, all are derived from these four basic ones.
1. Whisker
Our Pick
Operating Voltage: 250V

ON-OFF operation mode

Mounting Hole Size: M5

Actuator Type: Cat Whisker Type
We earn a commission if you make a purchase, at no additional cost to you.
Whisker limit switches, such as the Electrical Buddy ME8169, have a long and fairly strong spring arm that acts as an actuator. Once sufficient force is applied perpendicularly to the spring, it will bend and actuate the switch.
This type of switch is typically used in conveyors and various assembly lines, where they re usually used to monitor the flow and placement of transported elements.
It s also worth noting that whisker switches typically actuate at 360 . If you need actuation in one plane, use a typical rod lever or a roller lever limit switch.
2. Lever
Our Pick
Rated Voltage: 5A 250V AC / 0.4A 115V DC

Actuator Type: Plastic Wheel Roller Lever Type

Mounting Hole Size: M5

Contact Configuration: 1NC+1NO
We earn a commission if you make a purchase, at no additional cost to you.