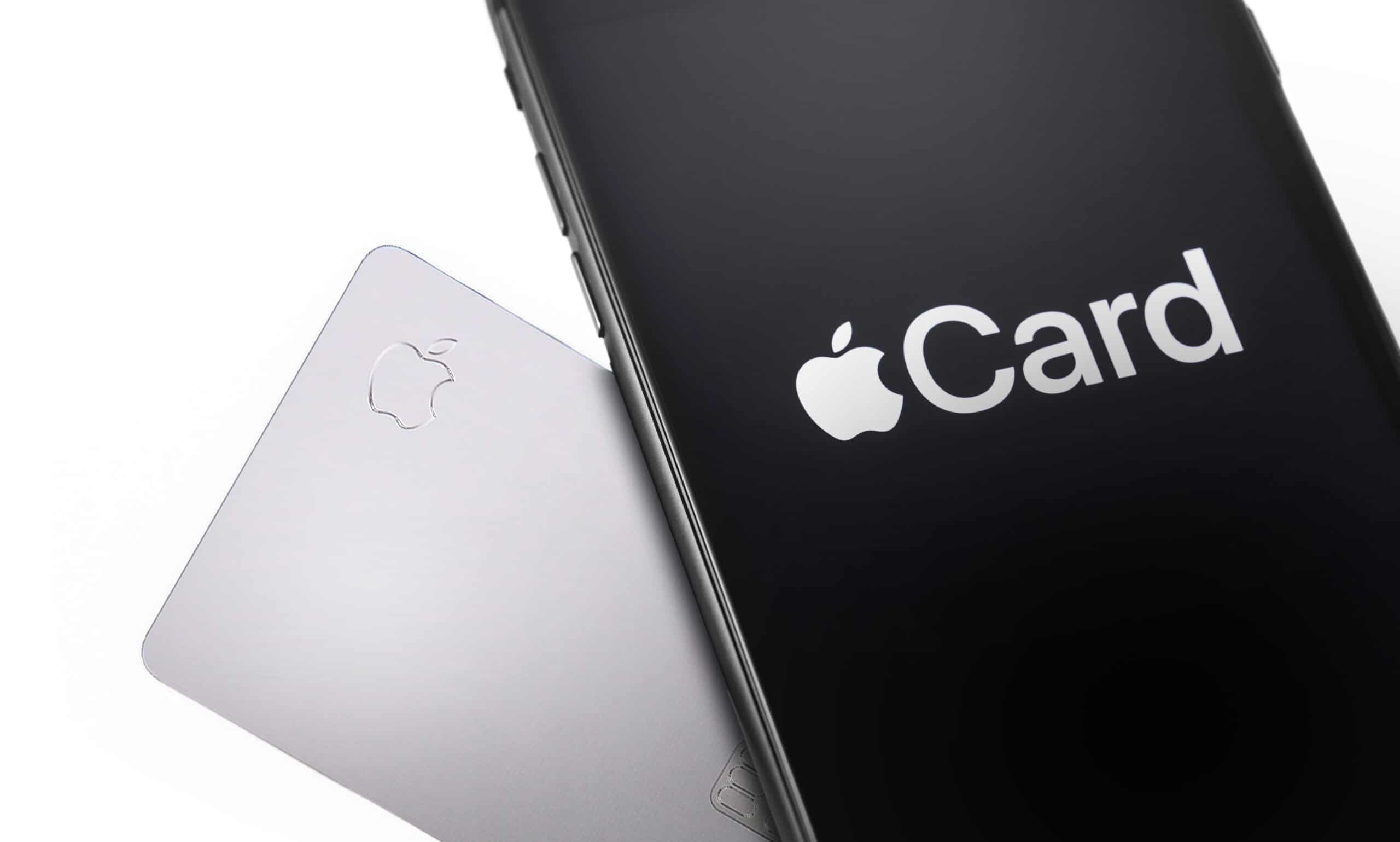 Have you ever gotten one of those pre-approval letters from a credit card company in the mail? On the outside, it lists all the potential benefits you could enjoy if you enroll in the company s credit card. On the inside, there s a mock version of the card itself with a bunch of fine print attached. Needless to say, Apple s credit card the Apple Card probably won t be advertised with a piece of junk mail in your mailbox anytime soon. Instead, Apple lets the benefits of the Apple Card speak for themselves. Here are the five best Apple Card benefits.
5 Must-Know Facts About The Apple Card
The Apple Card automatically deposits cash-back rewards into the user s Apple Pay account on a daily basis. This allows account members to instantly spend their cash-back rewards or use them toward other purchases or transfers.
Instead of the traditional lightweight plastic most credit cards are made of, the physical Apple Card is made of titanium. This gives it a sleek, premium feel that ensures durability and gives it a distinctive appearance.
Beyond its digital integration with Apple Pay, the physical Apple Card also features a built-in NFC chip. This makes it compatible with all tap-to-pay or other contactless payment terminals. Most retailers that accept Apple Pay did not need to change a thing about their payment terminals in order to accept the payment method.
Apple prioritizes the utmost security measures for its Apple Card. Each transaction generates a unique card number, making it so that the merchant never sees your actual credit card information. For additional security, the physical Apple Card doesn t display any card numbers, the CVV, or the expiration date.
Unlike traditional credit cards, the physical Apple Card is activated by placing it near the user s iPhone. The activation process will then be prompted and completed on your device. This step ensures that you and only you can activate and use your physical Apple Card.
Apple Card Specs
| | |
| --- | --- |
| Launched | August 20th, 2019 |
| Developer | Apple, Inc. |
| Issuing Bank | Goldman Sachs |
| Payment Network | Mastercard |
| Technology | Contactless payment credit card |
| Joint Account Support | Yes |
| High-Yield Savings Account | Yes |
| Cash Back Rewards | Yes |
The History of the Apple Card
Apple launched the Apple Card in partnership with Goldman Sachs and Mastercard in August 2019. The Apple Card was not Apple s first foray into the financial services sector, however.Apple Payhas been around since 2014, predating the Apple Card by a good five years. Conveniently, the Apple Card integrates seamlessly with Apple Pay. Apple s goal for this one-of-a-kind credit card was to go beyond the meremobile payment servicesof Apple Pay. The company wanted to go bigger: after commanding the mobile payments market, it was now time for Apple to dominate the credit card industry.
The idea behind the Apple Card was to create a card that prioritized simplicity, transparency, and privacy while maintaining the same convenience of Apple Pay and of Apple at large. At launch, Apple boasted such key features as easy sign-up through theWallet app, daily cash-back rewards deposited right into the user s Apple Pay account, and robust security measures to protect user privacy as no other card could. Plus, its physical titanium makeup with a minimalistic design and laser-etched user information added a touch of luxury and exclusivity to the cardholder experience.
Apple never stops improving its products, and the same can be said for the Apple Card. In the years since the Apple Card s launch, the tech company has introduced additional features and benefits to enhance the cardholder experience. The Daily Cash rewards program has continued to grow and evolve, delivering even greater cash-back rewards from a wider range of retailers. Apple also introduced the Apple Card Family plan, allowing multiple family members to share a single card and build credit together. The company even introduced ahigh-yield savings accountin 2023.
Best Apple Card Benefits
All in all, the list of Apple Card benefits is quite extensive. (This is definitely not a bad thing, to be clear. The more benefits, the better!) However, this list does require a bit of explanation. What are the best Apple Card benefits of the bunch? And what makes these particular benefits so great? From the daily cash rewards to the high-yield savings account, the monthly installment plans to the family sharing plan, let s spend some time breaking down five of the greatest Apple Card benefits at length below.
Daily Cash Rewards
The Apple Card s Daily Cash rewards are definitely one of its greatest benefits. All regularpurchasesmade with the Apple Card accrue 1% cash back. Purchases made with Apple Pay earn double that with 2% cash back. Purchases made at Apple Stores and select partner brands such as Panera Bread and Walgreens earn 3% cash back. Users Daily Cash is sent right to their Apple Pay account, allowing them to spend it instantly or deposit it into their bank account or Apple high-yield savings account.
Linked High-Yield Savings Account
Introduced in April 2023, Apple s high-yield savings account simply referred to as Apple Savings offers Apple Card owners a generous 4.15% APY on any money deposited into the account. The Apple Savings account comes with no additional fees, no number of minimum deposits, no number of maximum transactions, no minimum balance requirements, and seamless integration with the user s Apple Card. It s one of the most impressive high-yield savings accounts of its kind, and it s made all the better for its connection with the Apple Card.
Apple Card Monthly Installments
With the success of Klarna, Affirm, Afterpay, and all other buy now, pay later services on the market today, it s not surprising to see Apple come up with its own version for Apple Card users. The Apple Card Monthly Installments benefit allows cardholders to buy new Apple products, earn 3% cash back on them, and then make monthly payments on the products instead of paying for them all at once. You get all the cash back right away, but only have to pay a fraction of the cost of the product each month.
Family Sharing
Another one of the best Apple Card benefits is the Apple Card Family plan. With this benefit, Apple Card account holders can enjoy joint accounts and even add additional cardholders. Individuals over the age of 18 can join as account co-owners, while individuals over the age of 13 join as additional authorized cardholders. Families can add up to five cardholders or co-owners to their Apple Card account. This is an excellent way for families to grow and improve their credit together under the supervision of the account owner.
No Fees
Lastly and perhaps best of all? is the near-total lack of fees associated with the Apple Card. Apple Card owners will not ever see a late fee, a foreign transaction fee, a returned payment fee, or an annual credit card fee. The same goes for its high-yield savings account, which is equally as fee-free. The only time an Apple Card user might see a fee on their statement is from the interest fees generated when carrying a balance from month to month. Additionally, the Apple Card does charge vendors interchange fees.
Where To Get An Apple Card
Did these Apple Card benefits convince you it s time to get yourself an Apple Card? It s so easy to get signed up, it might as well be considered another added benefit. All you need to do is go to the Wallet app on your Apple device of choice and tap the Plus button in the top right-hand corner of the screen. Here, you ll see a variety of payment options you re looking for the Apple Card application, though. Tap this option and fill out the application with your name, date of birth, phone number, email address, residential address, and so on.
After you complete the application, you ll either be approved or denied for the Apple Card. If approved, you ll then accept the credit card offer and get instant access to a digital version of your Apple Card in the Wallet app. Your physical metal card will arrive in the mail in around 6-8 days. However, you don t have to wait for the physical card to shop online or in stores with contactless payment options. For many, the entire process takes less than five or ten minutes. It s a super short wait time to begin enjoying those Apple Card benefits!