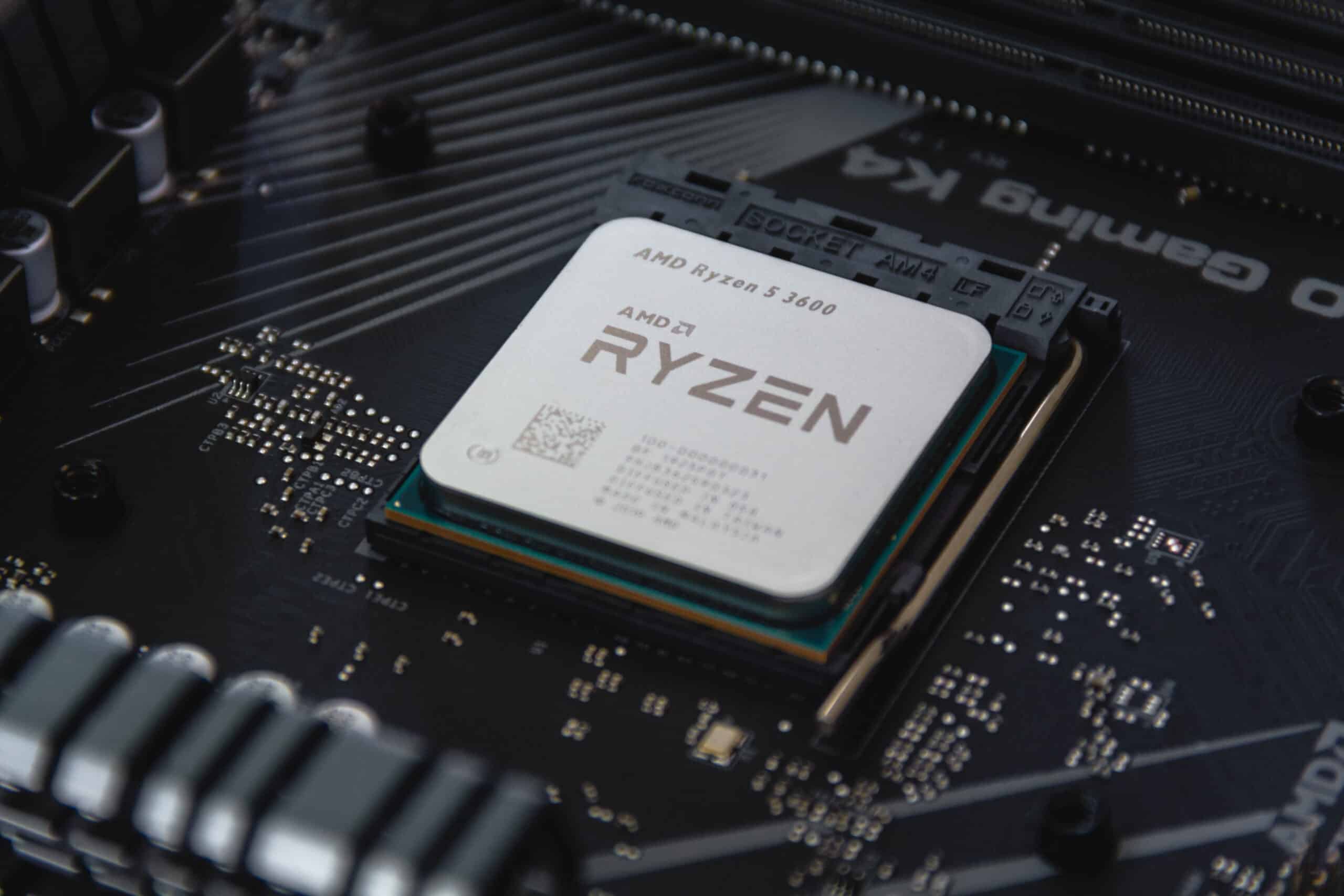 The Ryzen 5 3600 is a popular desktop processor for budget-conscious PC builders. Its six cores and twelve threads provideexcellent gaming performanceand can handle daily productivity tasks. However, no product is perfect, and the Ryzen 5 3600 is no exception. Let s delve into the six biggest complaints about the Ryzen 5 3600, fromtemperature issuestolack of integrated graphicsand whether it s worth buying.
Complaint 1: Limited Overclocking Potential
A major complaint about the Ryzen 5 3600 is its limited overclocking potential. Despite being marketed asan unlocked processor, users report they can only push the clock speeds marginally beyond the stock values. This has led to frustration among enthusiasts who expected more performance from the chip.
Moreover, there are no significant gains inPrecision Boost Overdrive (PBO) and overclocking yields. Users have reported that enabling PBO or overclocking the processor only results in minimal performance improvements. Consequently, this does not justify the increased power consumption and heat dissipation.
Several factors cause the limited overclocking potential of the Ryzen 5 3600. Firstly, the processor is built on the 7nm FinFET process, which allows for high clock speeds and power efficiency. Secondly, the processor s maximum thermal envelope (TDP) is only 65W. Thus, this limits the heat that can be dissipated and, consequently, the overclocking potential.
Complaint 2: Limited Stock Cooler Performance
One of the most significant complaints about the Ryzen 5 3600 is the limited stock cooler, causing high gaming temperatures. Firstly, the Wraith Stealth cooler with the processor is insufficient to handle the CPU s heat output. Additionally, users have reported having to run the stock cooler at 100% to keep temperatures under control, which can result in loud fan noise.
Furthermore, the limited stock cooler can decrease performance as the CPU throttles itself to prevent overheating. Moreover, this problem is also a common issue with other AMD processors that come with stock coolers.
In addition, users have to invest in a high-quality cooling solution to ensure their processor runs smoothly. However, this adds an extra cost to the build, which can be an issue for those on a tight budget.
Nevertheless, some users have found that undervolting the CPU can help reduce temperatures and improve performance. Thus, it is essential to consider alternative cooling solutions to avoid the limited stock cooler problem.
Complaint 3: Lack of Integrated Graphics
One of the biggest complaints about the Ryzen 5 3600 is its lack of integrated graphics. This forces users to get a discretegraphics cardor add a GPU to use the processor. Consequently, this can be a significant inconvenience and expense. Not to mention, they may require additional power and cooling considerations.
Without an integrated GPU, the Ryzen 5 3600 cannot render graphics on the screen or provide video output. This can be frustrating for those looking for an affordable processor to handle basic tasks without needing an additional graphics card. The absence of integrated graphics also limits the processor s potential in terms of gaming and other graphics-intensive applications.
Complaint 4: Compatibility Issues with Older Motherboards
Compatibility issues with older motherboards are one of the biggest complaints about the Ryzen 5 3600. Despite being compatible with most AM4 motherboards, some users have reported problems with older models with outdated BIOS versions. This can lead to various issues, including the processor failing to boot up or not functioning optimally.
The problem stems from the fact that the Ryzen 5 3600 has the latest 7nm FinFET architecture. Consequently, this is not supported by older motherboards. To solve this problem, users need to update their motherboard s BIOS to the latest version. This can be a complex and time-consuming process. Additionally, some users may need a new motherboard to ensure compatibility with the Ryzen 5 3600.
Complaint 5: High Idle Temperatures
The Ryzen 5 3600 is an excellent processor, but some users have reported a significant problem with high idle temperatures. This issue can cause thermal throttling and negatively impact overall system performance. Despite Ryzen 5 3600 s max operating temperature being 95C, idle temperatures of 65C-72C are too high.
Installing the latest BIOS and chipset drivers and using the Ryzen balanced power plan can help fix this problem. Additionally, investing in a high-quality cooling solution can help to dissipate heat and reduce power usage.
Complaint 6: Inconsistent Boost Clock Speeds
Another major complaint about the Ryzen 5 3600 is its inconsistent boost clock speeds. The processor is advertised to have a boost clock speed of 4.2 GHz, but many users have reported that it rarely achieves this speed, leading to lower performance.
The issue comes from the processor s power and temperature limits, which should protect it from damage. When the processor reaches its limit, it automatically reduces its clock speed, resulting in lower performance. This inconsistency can be frustrating, especially for users who require consistently high performance.
Additionally, this problem can cause noise issues, as the processor s cooling system may have to work harder to keep the processor s temperature in check. This can result in louder fan noise, which can be disruptive for some users.
Adjusting the processor s power and temperature settings can lead to consistent performance. You can also invest in a high-quality cooling solution to keep the processor s temperature in check. Ultimately, this reduces the risk of inconsistent boost clock speeds and noise issues.
Should You Buy the Ryzen 5 3600 Processor?
Before buying the Ryzen 5 3600 processor, you ll want to weigh the potential complaints against its benefits. Here are the six most significant concerns to keep in mind:
Does it Meet your Needs?
First, decide whether the Ryzen 5 3600 meets your needs. This processor best suits mid-range systems and offers impressive performance at an affordable price point. However, it may not be ideal for high-end tasks like video editing or intensive gaming.
CPU Specs
Look at Ryzen 5 3600 s specs and decide whether it s good for you. The processor boasts a six-core, twelve-thread configuration with a base clock of 3.6GHz and a boost clock of up to 4.2GHz. It also has a 35MB cache, making it a powerful option for multi-threaded workloads.
Compatibility with your Processor
Find out whether the processor is compatible with existing hardware. Fortunately, the Ryzen 5 3600 is compatible with the AM4 socket, making it a suitable choice for those upgrading from an older AMD system. However, keep compatibility issues with other hardware components too.
Power Consumption
Another critical aspect to consider is the processor s power consumption. The Ryzen 5 3600 is an energy-efficient option with a TDP of about 65W. This makes it the perfect choice to build a low-power consumption system.
Customer Reviews
Reading reviews from other users who have purchased the Ryzen 5 3600 can help provide insight into its performance and reliability. The processor has garnered manypositive reviewsfor its impressive performance, value for money, and energy efficiency.
Alternatives to Ryzen 5 3600
Best AMD

AMD Ryzen 9 7950X
16 Cores, 32 processing threads
5.7GHz unlocked overclocking
DDR5-5200 support
PCIe 5.0 support (select motherboards)
Uses AMD's Zen 4 architecture
We earn a commission if you make a purchase, at no additional cost to you.
TheRyzen 9 7950Xis the best overall alternative to the Ryzen 5 3600 due to its superior performance and advanced features. With 16 cores and 32 processing threads based on the latest AMD Zen 4 architecture, it offers significantly higher multi-threaded performance for creators and professionals. Its impressive CPU speed of 5.7 GHz, combined with unlocked overclocking capabilities, ensures exceptional performance in demanding tasks and gaming scenarios. The Ryzen 9 7950X also supports DDR5-5200 memory and can leverage the PCIe 5.0 technology on select 600 Series motherboards.
Best Performance: Intel Core i5-9400F
We earn a commission if you make a purchase, at no additional cost to you.
While the Ryzen 5 3600 offers competitive performance with its 3.6 to 4.2 GHz speed and affordable price, the Intel Core i5-9400F is a strong alternative. Despite its lower base clock speed of 2.9 GHz, the i5-9400F offers boundary-breaking performance with its 11th Gen Intel Core processor.
It delivers significantly faster photo and video editing capabilities, making it ideal for content creation tasks. Additionally, the i5-9400F allows for smooth multitasking with multiple applications while maintaining high performance, thanks to features like Snap layout and groups.
Best for Speed: Ryzen 5 5600
We earn a commission if you make a purchase, at no additional cost to you.
The Ryzen 5 5600 has some nice features, which makes it the best speed alternative to the Ryzen 5 3600. It offers a higher base and boost clock speed of 4.4 GHz than Ryzen 5 3600 s, resulting in faster overall performance. This processor has six cores and 12 processing threads, providing better multitasking capabilities and improved performance in demanding applications.
Moreover, the Ryzen 5 5600 supports DDR4-3200 memory, allowing for faster data transfer rates than the Ryzen 5 3600 s DDR4-2666. The 5600 processor is compatible with PCIe 4.0 on X570 and B550 motherboards, offering faster data transfer speeds for compatible devices.
Wrapping Up
While the Ryzen 5 3600 processor has received widespread acclaim for its performance, some users have complained. Make sure to check through these issues before buying this processor. The good news is most complaints are easy to address with the proper fixes. Otherwise, you can buy some of the best alternatives to the Ryzen 5 3600.