LG s television has been the one to beat for a number of years now. They have televisions with stellar displays ranging all across the price spectrum. Few televisions on the market can measure up to theLG Z3, however. LG s latest 8K television is a behemoth for resolution, screen size, and overall price. With that in mind, how does it measure up to the rest of the LG television line? CES 2023 saw many of LG s televisions get new revisions and models, with the Z series being no exception.
Is the Z3 the best television you can purchase? That is a bit of a loaded question, but one that merits a little more exploration. 8K media isn t quite as common as you might expect, with most media just now transitioning to 4K resolutions. Let s take a closer look at the Z3, and what you can expect if you re deciding to take the plunge.
LG Z3 Overview
The LG Z3 is an 8K television powered by the LG a9 AI processor. This is a massive television, which hasn t quite hit shelves just yet. Expected arrival dates should be relatively soon, and some retailers are taking preorders. The Z3 has a much thinner bezel than you might expect, and much of the massive screen s real estate is dedicated to the OLED display. Compared to the Z2, you can expect brighter colors, better upscaling, and a host of other minor improvements. Much like the LG C3 and LG G3, there are improvements under the hood for AI processing.
The suggested retail pricing for theLGZ3 starts at $9,999 dollars but the pricing can slide all the way up to $24,999 for the 88-inch display. As such, these might not be a consideration for many households. If you re after the best of the best, it might still be worth a look if you ve got cash to spare.
Specs
| | LG Z3 8K |
| --- | --- |
| Screen Size | 77 or 88 inches |
| Picture Processor | a9 AI Processor 8K Gen 6 |
| AI Brightness Control | Yes |
| Tone Mapping | Dynamic Tone Mapping |
| HDR | Dolby Vision, HDR10, HLG |
| Variable Refresh Rate | Yes |
| Operating System | webOS 23 |
| Audio Output | 60 watts |
| AI Sound | Yes |
| Audio Codecs | AC4, AC3, EAC3, HE-AAC, AAC, MP2, MP3, PCM, WMA, apt-X |
| Speaker System | 4.2 channel |
| Connectivity | HDMI, RF, Ethernet, USB, Bluetooth, SPDIF Optical |
| Width/Height/Depth | 67.6 inches x 38.7 inches x 1.3 inches |
| Weight with Stand | 96.8 pounds |
| VESA Mountable | Yes |
LG Z3: Is It Worth a Purchase?
The LG Z3 is in another league in terms of overall picture quality and features. That said, it might not be the best purchase or even the best television on the market. There are a multitude of reasons for this, especially when considering the rest of the LG lineup. If you are in the market for a new television, there are far more affordable options unless you re after a true cinema-like experience.
Picture Quality
The actual display panel for the LG Z3 bears the same improvements seen in the rest of the product line for the 2023 release year. As such, there are brighter colors, better dimming, and more robust AI support for color mapping and upscaling. The upscaling in particular is a major benefit for the Z3 because so little media out there is in full support of 8K resolutions. Despite not being part of the OLED Evo lineup from LG, the display looks to be as comparably bright as anything else released in the line.
As previously seen in the LG C3 andG3, the picture has a marginal improvement over previous models but is leaps and bounds ahead if you re coming from an older television. If there is a real shining star here, it s going to be the display which is up to 88 inches of clear and vibrant images.
Audio Performance
The speaker array on the LG Z3 is adequate. If you re already paying for the Z3, you likely have your own soundbar orsurround sound systemhooked up for use. That said, the short demos given during exhibitions from LG point to it being an adequate system. It is a four-channel audio setup, with all that entails. You won t be getting surround or Atmos level sound out of the television s speakers.
Beyond that, it has full support for a wide range of audio codecs and protocols. You will see things like DTS, DTS-X, andDolby Atmos. There is also support for standard Bluetooth audio codecs, like apt-X for higher-quality audio. This couples together with Apple AirPlay and Chromecast capabilities to give a very flexible performance.
Pricing
This is probably the major shortcoming of the LG Z3, and it is quite a substantial price. The Z3 starts at $9,999 with some retailers already taking preorders for the 88-inch model at $25,000. You could easily buy ten of any other LG television and essentially have a 4K display in every room of a house.
This is a luxury item, through and through. The price is reflective of that, and it serves very much as a testbed for future technologies when 8K resolution is more commonplace in the home streaming market.
Availability
The LG Z3 has yet to fully launch, but you can expect to find it at a variety of retailers. LG hasn t given a concrete release date on when to fully expect the Z3 to launch, but the summer of 2023 looks to be a likely contender. That ll give enough time for critics and other media proponents to give their full thoughts and allow interested parties to have their preorders fulfilled.
Compared to Other LG Models
TheLG C3and G3 are both newer models that have the same base operating system and a similar AI processor driving them. They also have the same OLED display with vibrant colors, a full complement of audio codecs, and a host of other features you ll see in the LG Z3.
Compared to the Z3, however, they come as more affordable and sensible alternatives. You will find the actual resolution is much lower compared to the Z3, but the G3 and C3 are compatible with 4K video. As such, there are far more native media out in the wild that they can use effectively. Pricing is likewise much lower, with even the larger displays from the C3 and G3 being well below the starting price of $9,999 for the LG Z3. As such, it might make more sense to go for a 4K television rather than jumping ahead of the curve to 8K.
What Is the 8K Resolution Used by the LG Z3?
8K resolution is quadruple the resolution of 4K, not twice as you might expect. Technical specifications point to a resolution of 7,680 by 4,320 pixels, or 4,320p. This is one of the newer resolutions on the market and accounts for over 33 million pixels on the screen compared to the current 8 million for 4K display panels. This should lead to the picture quality being much sharper overall, but support is still forthcoming for most media outlets. Gaming just got to a viable point with a 4K resolution, so it ll be a bit of time before more 8K support is seen.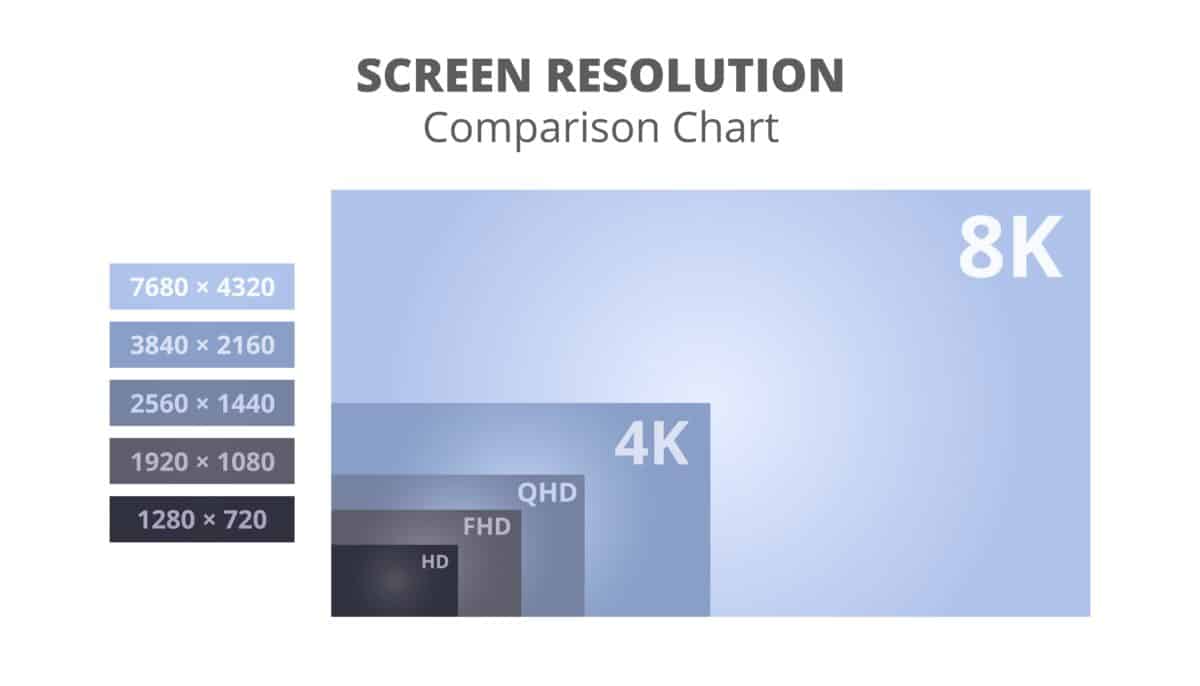 How Common Is 8K Media for the LG Z3?
If you re looking to stream 8K media, you re going to be sorely disappointed. Majorstreaming services like Netflix, Hulu, HBO Max, and Disney+ all go to 4K resolution. The only outlets that provide 8K currently are Vimeo andYouTube. Even then, despite having support for 8K resolution the videos available are not going to be your favorite shows and movies. Support is still very scant right now for 8K media, it will be quite a bit of time before it becomes as commonplace as 1080p and 4K media.
Final Thoughts on the LG Z3
The Z3 is not the end-all oftelevisions, but it is a portent of things to come. If you re in the market for the best of the best it might be worth a look. However, if you re in the market for a new centerpiece for yourhome theatersetup, it might be worth looking at other options before dropping almost $10,000 on the base 77-inch model. The tech is there, but the support is not even close to where it needs to be to fully enjoy an 8K television.