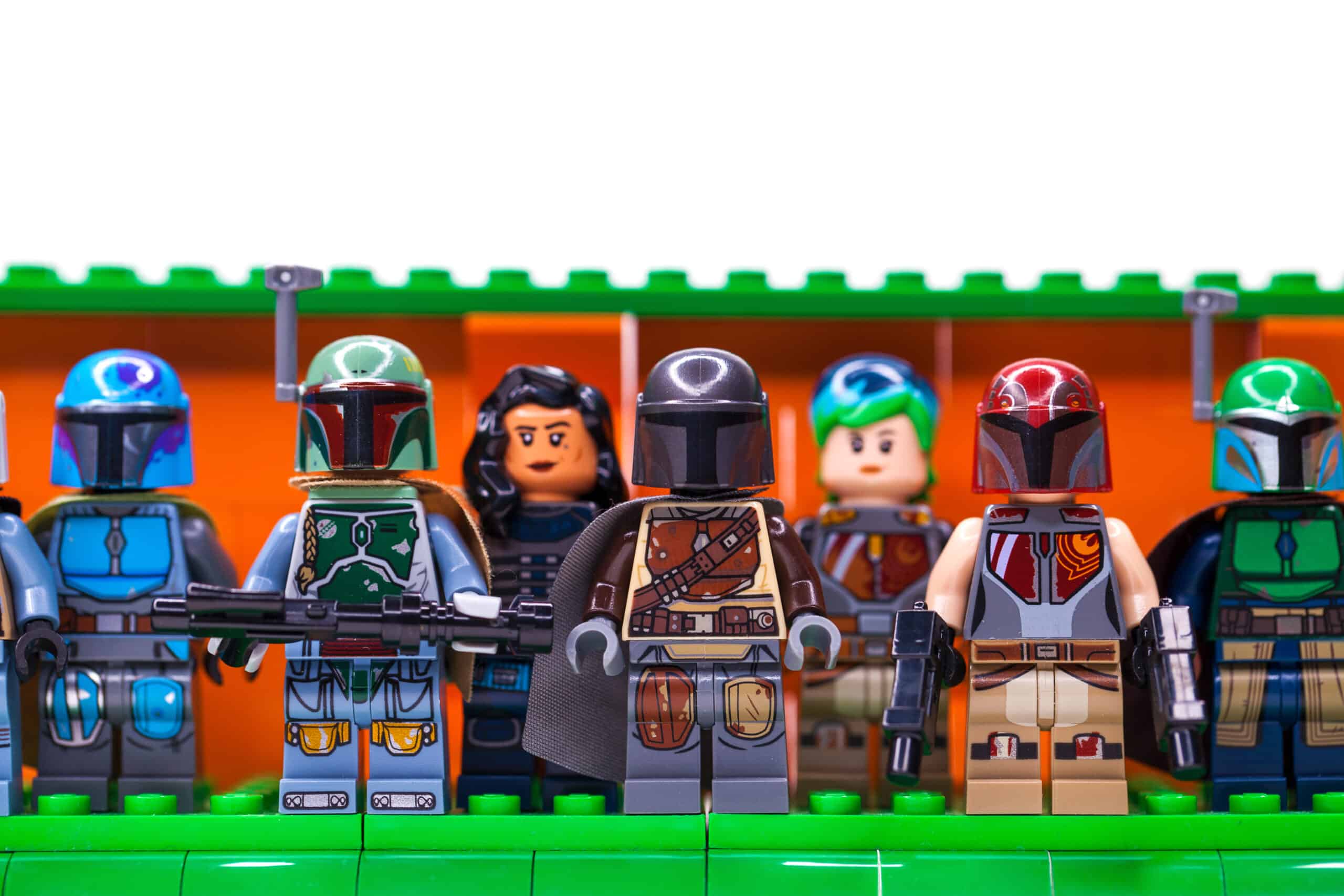 LEGO and Star Wars have been a perfect partnership since the first sets debuted tied to the original trilogy. The best Mandalorian LEGO sets for collectors expand the blocky universe that started in the late 90s. While there aren t as many LEGO collectibles and sets tied to the Mandalorian as other entries in the franchise, we found six sets everyone will love.
The History of Star Wars LEGO Collectibles
LEGO has produced colorful plastic blocks since 1947, and the first themed sets arrived a few years later. Early sets were based on natural wonders and things like pirates or knights. That changed as licensors jumped in, and now you can find sets from almost any franchise. That includesStar WarsLEGO collectibles from every movie and several TV shows.
LEGO Star Wars is its own franchise with dozens of lines and multiple videogames. There have been animated versions of Star Wars LEGO characters, and you can find figures from Rebels, Clone Wars, Last Jedi, and even the Young Jedi Adventures. As one of Star Wars hottest new properties, MandalorianLEGO setshave become incredibly popular.
We chose the Star Wars Razor Crest 75292 as our top choice. It s accessible, still affordable, and instantly recognizable to fans of the show. That s a set we feel anyone can enjoy, although we ve included a range of builds that are suitable for everyone.
1. LEGO Star Wars Mandalorian The Razor Crest
The first option on our list is instantly recognizable for Mandalorian fans as it features Mando s iconic ship, the Razor Crest. You re also getting five LEGO mini figures from the series, including the two stars of the show with the Mandalorian and Child.
LEGO set 75292 is the Razor Crest complete with captain and crew. In addition to Grogu and Mando, this set comes with Greef, IG-11, and a Scout Trooper. It s a 1,023-piece set, so it s not ideal for the youngest Star Wars fans but will provide a fun challenge for teens and adults.
As a 2020 release, this LEGO set is one of the earlier from the series. It s proved popular with fans since it arrived and has seen ample action on the secondary market. You can still pick up this set at retail price, but that will change when it s retired. That could happen in 2024 before season 4 of the Mandalorian.
Our Top Choice
The Mandalorian's ship in LEGO form
Includes 5 fun mini figures
1,023 piece LEGO set
Ages 10 and up
We earn a commission if you make a purchase, at no additional cost to you.
2. LEGO Mandalorian Imperial Light Cruiser
Imperial ships are a mainstay in the Star Wars universe and vehicles that always look great in collectible form. This set is no exception. The LEGO Star Wars Imperial Light Cruiser is one of the best Mandalorian LEGO sets and a great way to add to your mini-figure collection as well.
The Star Wars Imperial Light Cruiser is another LEGO set that comes with multiple figures. There are six with pint-sized Grogu, Mando, Cara Dune, Moff Gideon, Fennec Shand, and a Dark Trooper. You can recreate scenes from season 2 with this set, which is packed full of fun LEGO-centric features.
Spring-loaded turrets are a nice touch, and there are two mini starfighters tucked away in a dock. At 1,336 pieces, it s not the most complicated build on our list. It might be the funnest LEGO set once you ve put it together, however. This set was retired in January 2023 after about a year and a half on the market, so you can expect the price to steadily rise.
An Action-packed LEGO set
The Imperial Light Cruiser from Mandalorian Season 2
Rotating turrets with spring-based action
6 mini figures and accessories
Retired in 2023
We earn a commission if you make a purchase, at no additional cost to you.